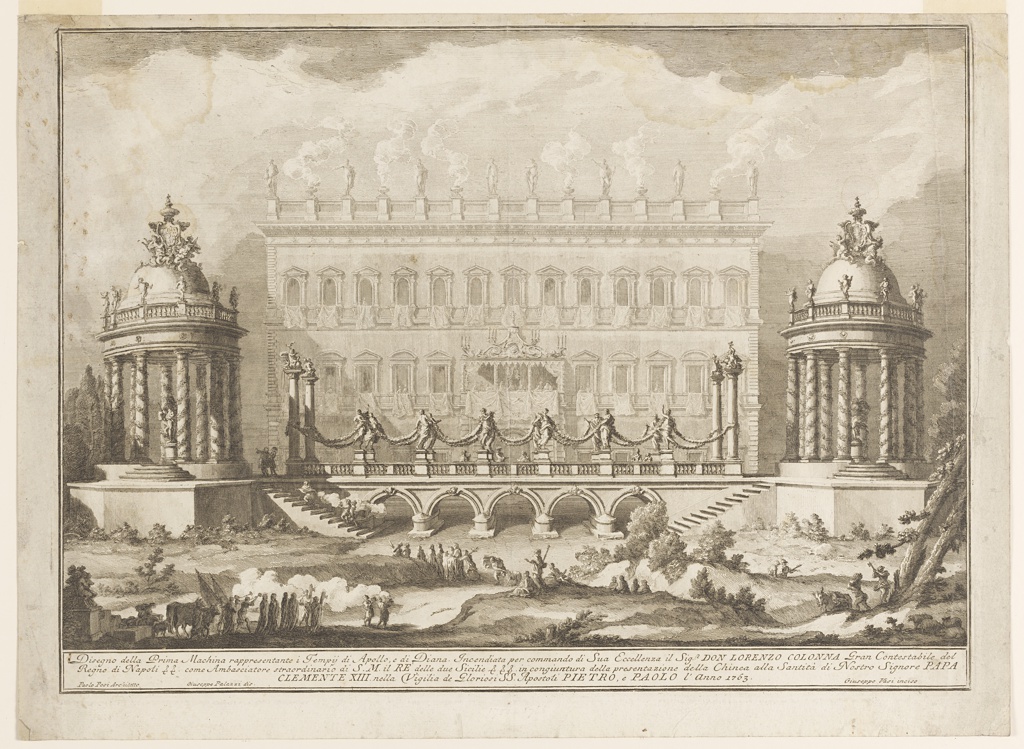 Print, The temples of Apollo and Diana built for the first day of the fireworks at SS. Peter and Paul by Paolo Posi, 1763
This is a Print. It is dated 1763 and we acquired it in 1924. Its medium is etching paper; watemark: lily in double ovoid topped by v. It is a part of the Drawings, Prints, and Graphic Design department.
This object was donated by Sarah Cooper Hewitt. It is credited Gift of Eleanor and Sarah Hewitt.
Its dimensions are
43.7 × 59.5 cm (17 3/16 × 23 7/16 in.)
Cite this object as
Print, The temples of Apollo and Diana built for the first day of the fireworks at SS. Peter and Paul by Paolo Posi, 1763; Italy; etching paper; watemark: lily in double ovoid topped by v; 43.7 × 59.5 cm (17 3/16 × 23 7/16 in.); Gift of Eleanor and Sarah Hewitt; 1924-15-141