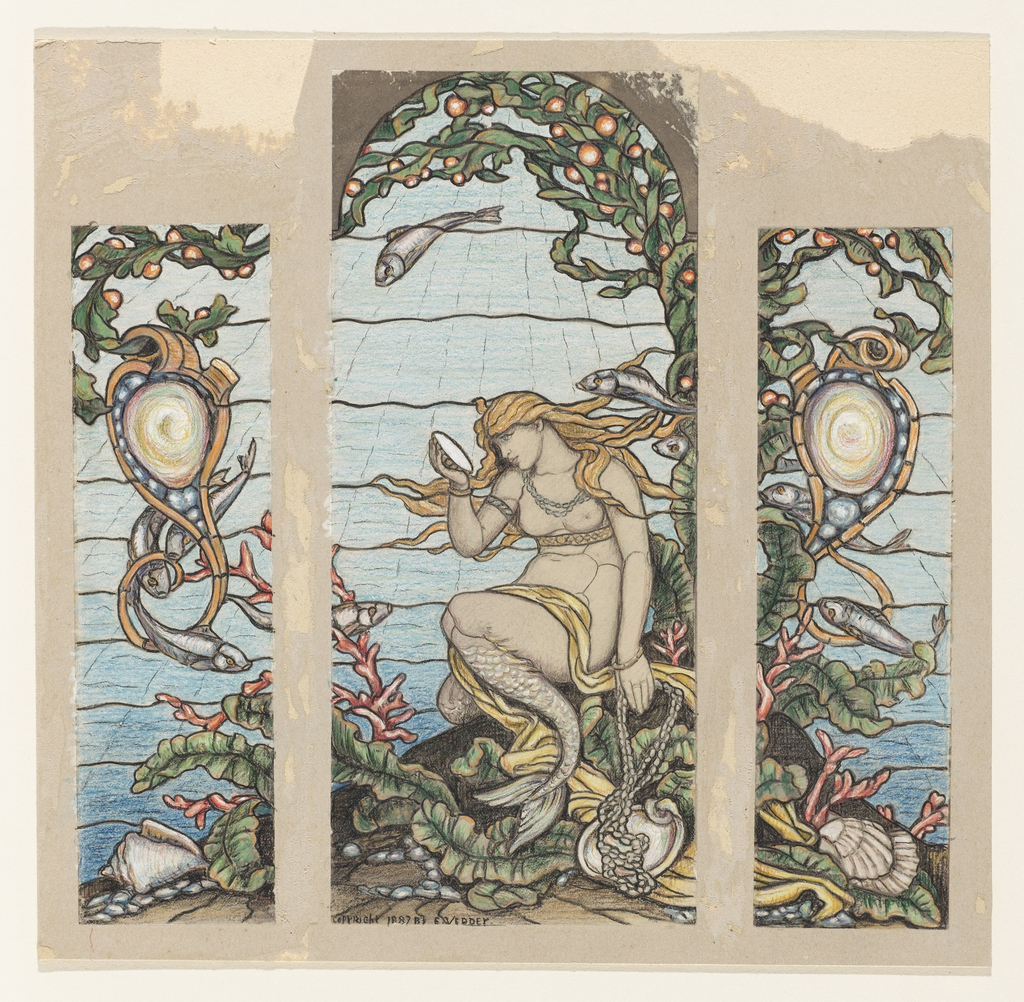 Drawing, "The Mermaid Window", Design for Stained Glass Window for the A.H. Barney Residence, New York, NY, 1882
This is a Drawing. It was created by Elihu Vedder and manufactured by Louis C. Tiffany & Co. and made for (as the client) Ashbel Holmes Barney. It is dated 1882 and we acquired it in 1955. Its medium is color crayon, brush and gold paint on off-white wove paper. It is a part of the Drawings, Prints, and Graphic Design department.
This object was donated by The American Academy of Arts & Letters. It is credited Gift of the American Academy of Arts and Letters.
Its dimensions are
Image: 22.5 x 9.7 cm (8 7/8 x 3 13/16 in.)
It is signed
lower left : Copyright 1887 by E. Vedder
Cite this object as
Drawing, "The Mermaid Window", Design for Stained Glass Window for the A.H. Barney Residence, New York, NY, 1882; Elihu Vedder (American, 1836 – 1923); USA; color crayon, brush and gold paint on off-white wove paper; Image: 22.5 x 9.7 cm (8 7/8 x 3 13/16 in.); Gift of the American Academy of Arts and Letters; 1955-38-2-b