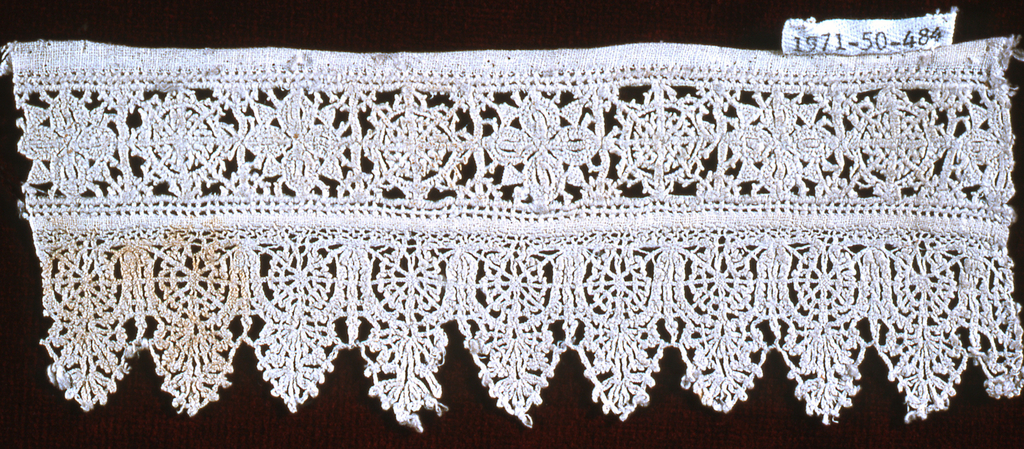 Band (Italy), 17th century
This is a Band. It is dated 17th century and we acquired it in 1971. Its medium is linen and its technique is grid of withdrawn element, reticella, needle lace; border is continuous braid-like bobbin lace. It is a part of the Textiles department.
This object was bequest of Marian Hague. It is credited Bequest of Marian Hague.
Cite this object as
Band (Italy), 17th century; linen; Bequest of Marian Hague; 1971-50-484