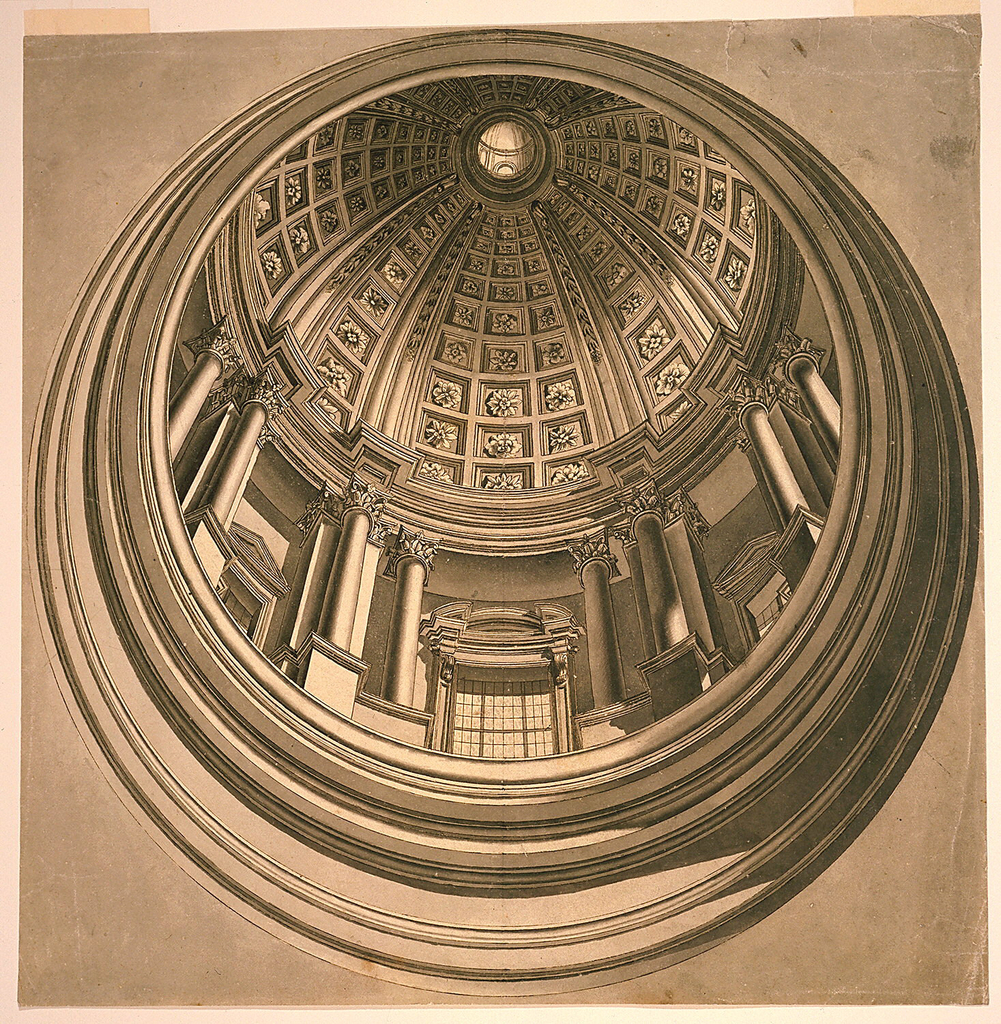 Drawing, Perspective Design for a Painted Dome and Cupola of a Church, 1700–1725
This is a Drawing. It was after Andrea Pozzo. It is dated 1700–1725 and we acquired it in 1938. Its medium is pen and black ink, brush and gray wash on off-white laid paper. It is a part of the Drawings, Prints, and Graphic Design department.
This object was featured in our Object of the Day series in a post titled The Dome and Cupola that Were Not There.
This object was purchased from Mrs. Edward D. Brandegee and catalogued by Rudolph Berliner. It is credited Museum purchase through gift of various donors and from Eleanor G. Hewitt Fund.
Our curators have highlighted 12 objects that are related to this one. Here are three of them, selected at random:
Its dimensions are
17 1/8 x 17 1/16 inches (43.5 x 43.2 cm)
It has the following markings
Watermark: J HONIG ZOONEN.
Cite this object as
Drawing, Perspective Design for a Painted Dome and Cupola of a Church, 1700–1725; After Andrea Pozzo (Italian, 1642–1709; active from 1668, Rome 1681–1702, Vienna 1703–9); Italy; pen and black ink, brush and gray wash on off-white laid paper; 17 1/8 x 17 1/16 inches (43.5 x 43.2 cm); Museum purchase through gift of various donors and from Eleanor G. Hewitt Fund; 1938-88-3461