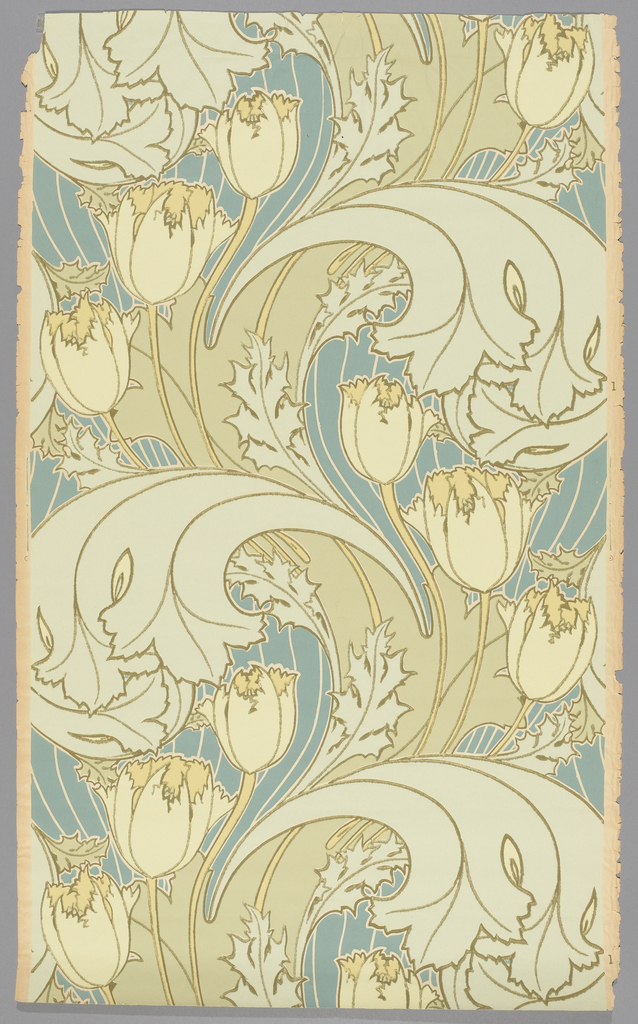 Object Timeline
| | |
| --- | --- |
| 1980 | |
| 2007 | |
| 2008 | |
| 2019 | |
Sidewall, Tulip, 1893–1895
This is a Sidewall. It was designed by Charles Francis Annesley Voysey. It is dated 1893–1895 and we acquired it in 1980. Its medium is block-printed paper. It is a part of the Wallcoverings department.
This object was donated by Dr. Francis J. Geck. It is credited Gift of Dr. Francis J. Geck.
Our curators have highlighted 2 objects that are related to this one.
Its dimensions are
H x W: 91.5 x 56cm (36 x 22 1/16in.)
Cite this object as
Sidewall, Tulip, 1893–1895; Designed by Charles Francis Annesley Voysey (English, 1857 - 1941); England; block-printed paper; H x W: 91.5 x 56cm (36 x 22 1/16in.); Gift of Dr. Francis J. Geck; 1980-73-32