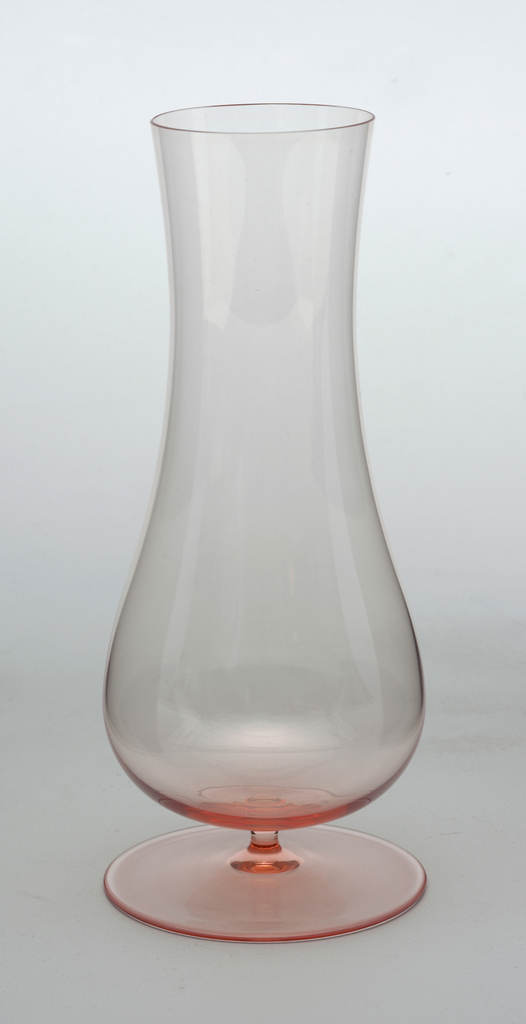 Josephine Bedside Bottle And Drinking Glass
This is a Bedside bottle and drinking glass. It was manufactured by Boehmische Manufaktur. It is dated 2006 and we acquired it in 2009. Its medium is mouth-blown crystal, rosaline color. It is a part of the Product Design and Decorative Arts department.
This object was featured in our Object of the Week series in a post titled Elevating the Everyday.
It is credited Museum purchase through gift of Dale and Doug Anderson, Anonymous Donor, Arthur Liu, and Prairie Pictures, Inc. and from General Acquisitions Endowment Fund.
Its dimensions are
H x diam.: 32.5 x 9.8 cm (12 13/16 x 3 7/8 in.)
Cite this object as
Josephine Bedside Bottle And Drinking Glass; Manufactured by Boehmische Manufaktur ; Austria; mouth-blown crystal, rosaline color; H x diam.: 32.5 x 9.8 cm (12 13/16 x 3 7/8 in.); Museum purchase through gift of Dale and Doug Anderson, Anonymous Donor, Arthur Liu, and Prairie Pictures, Inc. and from General Acquisitions Endowment Fund; 2009-18-144-a,b