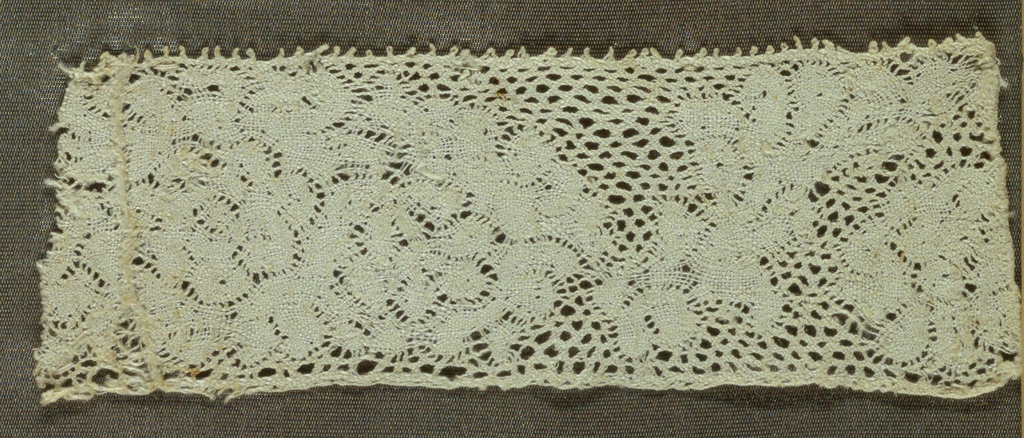 Border, Cooper Union Museum Lace Study Card, late 17th century
This is a Border. It was made for Cooper Union Museum. It is dated late 17th century. Its medium is linen and its technique is bobbin lace. It is a part of the Textiles department.
This object was donated by Madame Franck.
Its dimensions are
H x W: 10.2 x 3.7 cm (4 x 1 7/16 in.)
Cite this object as
Border, Cooper Union Museum Lace Study Card, late 17th century; Made for Cooper Union Museum ; Netherlands; linen; H x W: 10.2 x 3.7 cm (4 x 1 7/16 in.); 1896-2-5