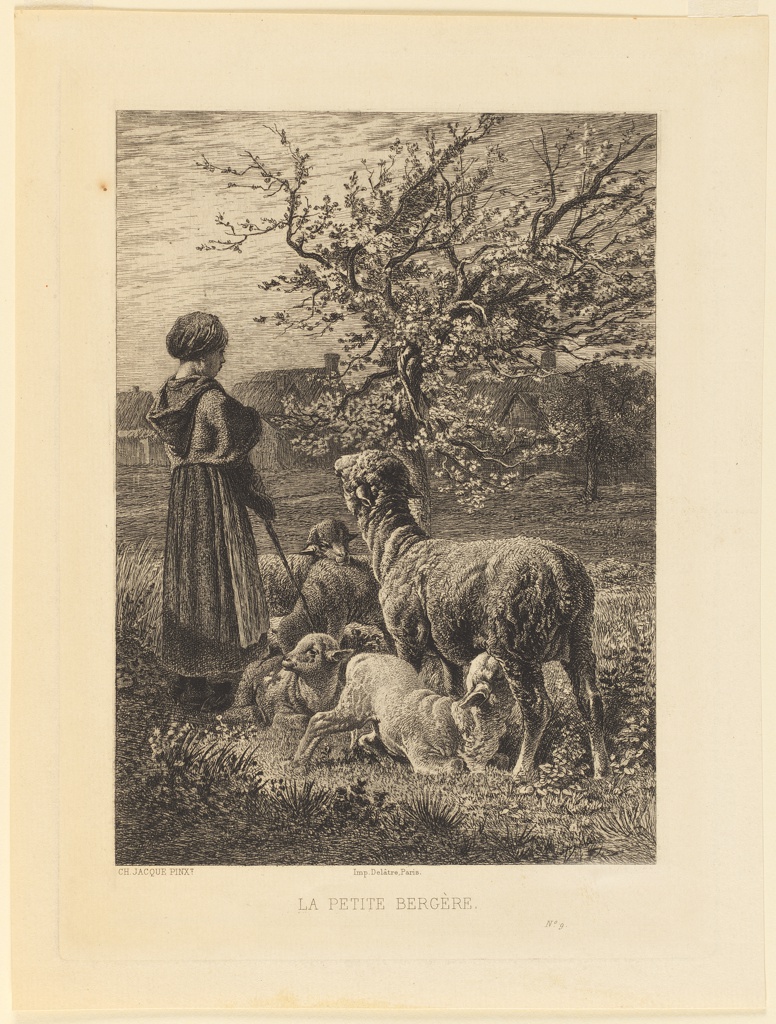 This is a Print. It is dated ca. 1860. Its medium is etching on cream paper. It is a part of the Drawings, Prints, and Graphic Design department.
This object was bequest of George Campbell Cooper. It is credited Bequest of George Campbell Cooper.
Its dimensions are
27.2 × 20.5 cm (10 11/16 × 8 1/16 in.)
It is signed
Below, artist's name
It is inscribed
Below, title, and name of printer, Delâtre.
Cite this object as
Print, La Petite Bergere; France; etching on cream paper; 27.2 × 20.5 cm (10 11/16 × 8 1/16 in.); Bequest of George Campbell Cooper; 1896-3-399