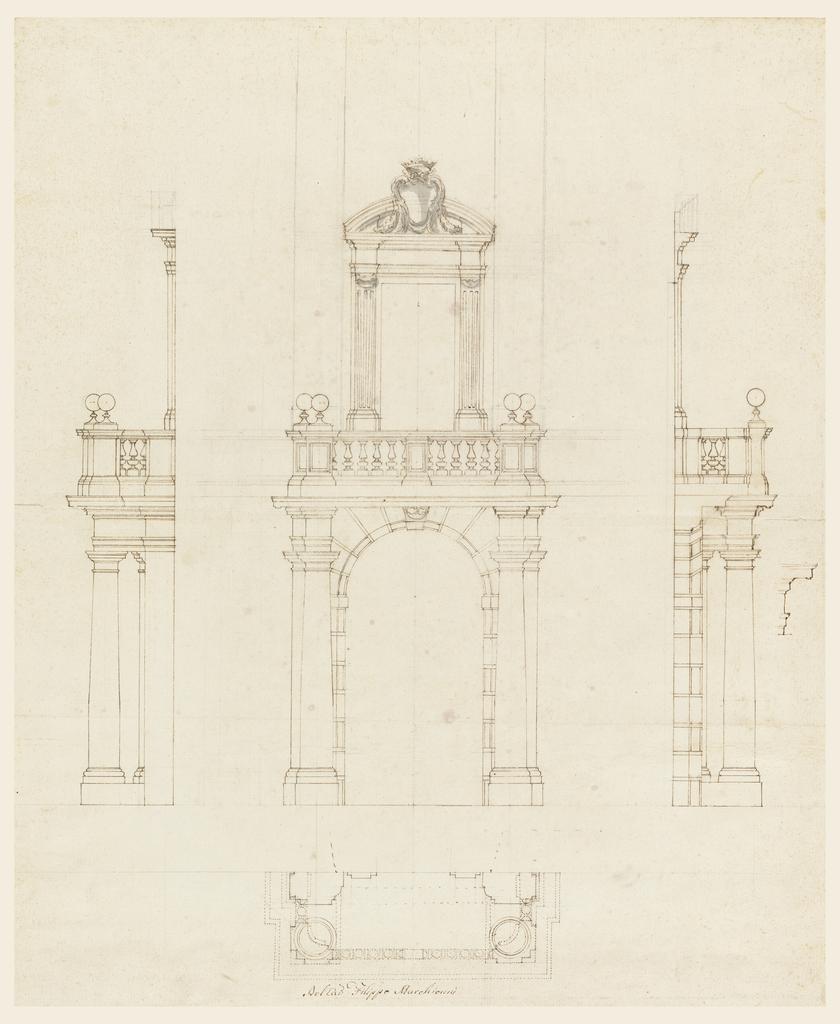 Drawing, Door case and frame of a door, 1750–75
This is a Drawing. It is dated 1750–75 and we acquired it in 1901. Its medium is black crayon, pen and ink on paper. It is a part of the Drawings, Prints, and Graphic Design department.
It is credited Museum purchase through gift of various donors.
Its dimensions are
50.2 x 41.5 cm (19 3/4 x 16 5/16 in.)
It has the following markings
watermark: A3; a crown
Cite this object as
Drawing, Door case and frame of a door, 1750–75; Previously owned by Giovanni Piancastelli (Italian, 1845–1926); Italy; black crayon, pen and ink on paper; 50.2 x 41.5 cm (19 3/4 x 16 5/16 in.); Museum purchase through gift of various donors; 1901-39-2166