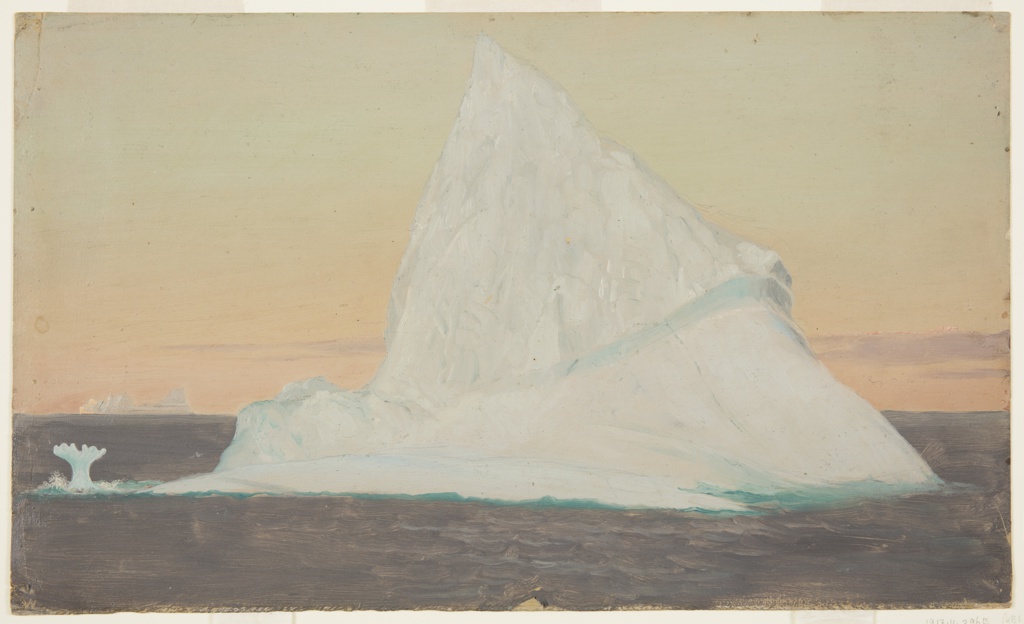 Drawing, Iceberg and Ice Flower
This is a Drawing. It was created by Frederic Edwin Church. We acquired it in 1917. Its medium is brush and oil paint, graphite on thin cream paperboard. It is a part of the Drawings, Prints, and Graphic Design department.
The icebergs, in Noble's words, "are a favorite playground of the lines, surfaces and shapes of the whole world, the heavens above, the earth and the waters under: of their sounds, motions and colors also." Yet Church also realized that only a small portion of each iceberg was visible to him. The "exquisite opalescent blue-green" at the base indicated a larger mass of ice beneath the surface.
This object was donated by Louis P. Church.
Cite this object as
Drawing, Iceberg and Ice Flower; Frederic Edwin Church (American, 1826–1900); USA; brush and oil paint, graphite on thin cream paperboard; 1917-4-296-b