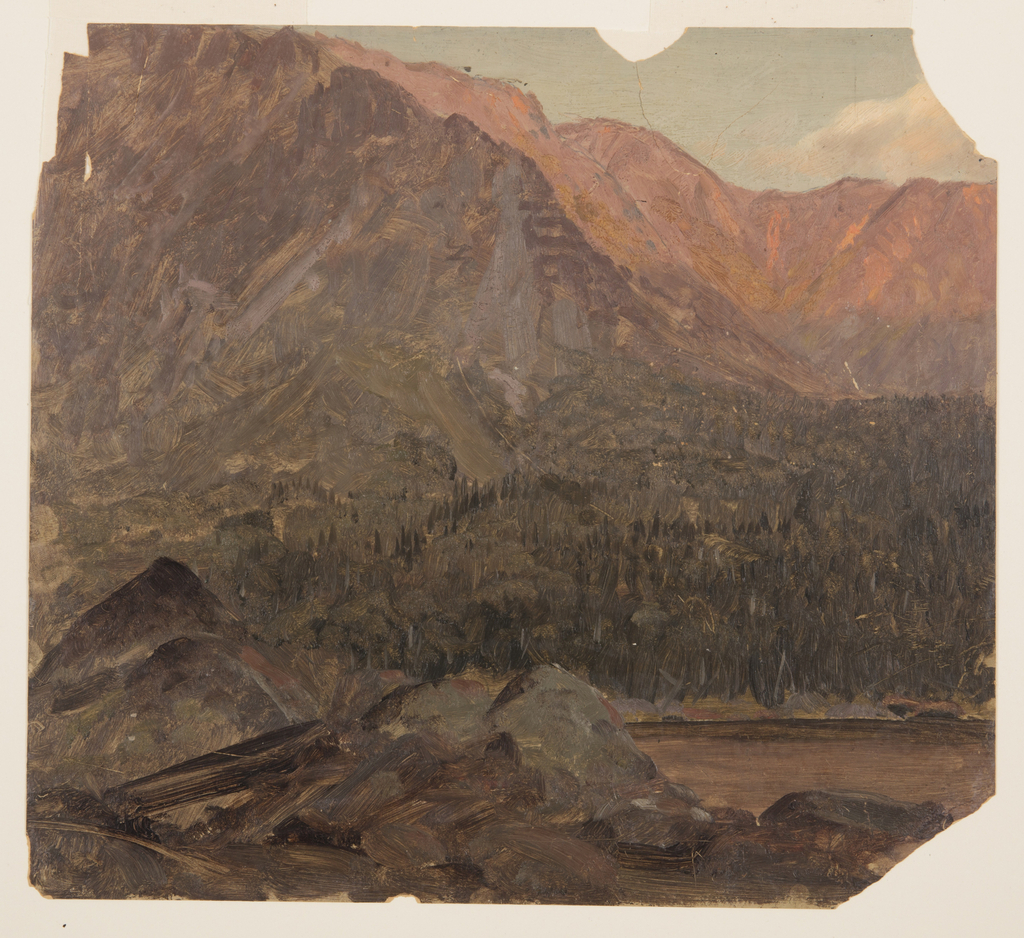 Drawing, The Great Katahdin Basin, Maine, 1860–70
This is a Drawing. It was created by Frederic Edwin Church. It is dated 1860–70 and we acquired it in 1917. Its medium is oil on cardboard; graphite. It is a part of the Drawings, Prints, and Graphic Design department.
This object was donated by Louis P. Church. It is credited Gift of Louis P. Church.
Its dimensions are
30.6 x 33.5 cm (12 1/16 x 13 3/16 in. )
Cite this object as
Drawing, The Great Katahdin Basin, Maine, 1860–70; Frederic Edwin Church (American, 1826–1900); USA; oil on cardboard; graphite; 30.6 x 33.5 cm (12 1/16 x 13 3/16 in. ); Gift of Louis P. Church; 1917-4-622-b