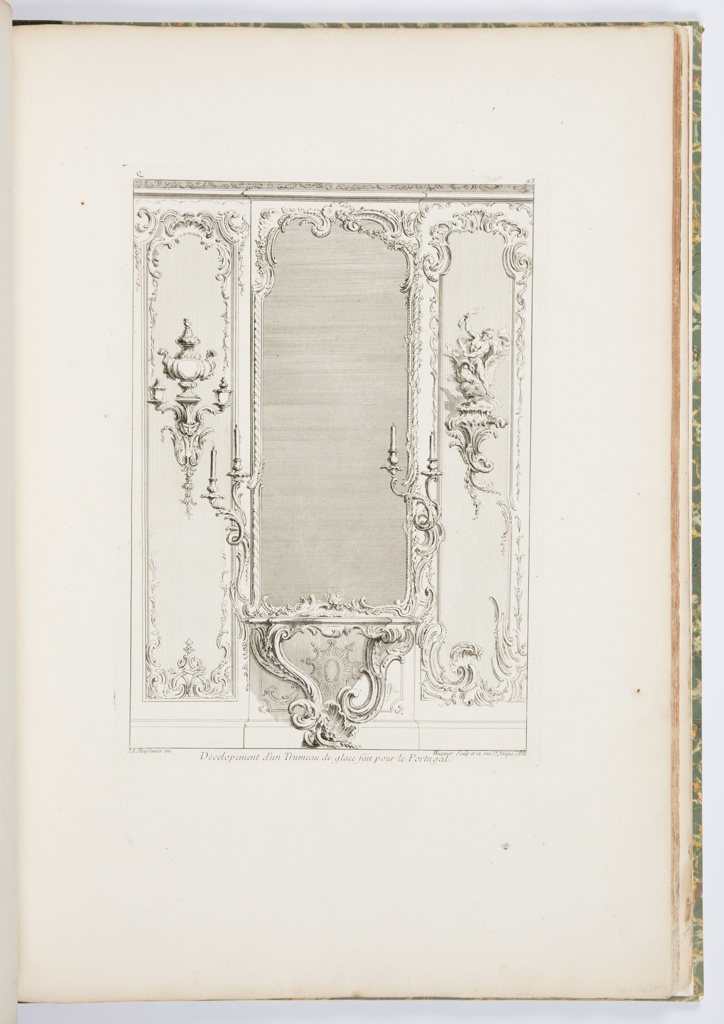 Print, Plate 3, Developement d'un Trumeau de glace fait pour le Portugal (Design for a Pier Glass with Varation for Portugal), Oeuvre de Juste-Aurèle Meissonnier (Works of Juste-Aurèle Meissonnier)
This is a Print. We acquired it in 1920. Its medium is engraving on white laid paper. It is a part of the Drawings, Prints, and Graphic Design department.
This object was donated by Advisory Council.
Cite this object as
Print, Plate 3, Developement d'un Trumeau de glace fait pour le Portugal (Design for a Pier Glass with Varation for Portugal), Oeuvre de Juste-Aurèle Meissonnier (Works of Juste-Aurèle Meissonnier); France; engraving on white laid paper; 1921-6-212-51