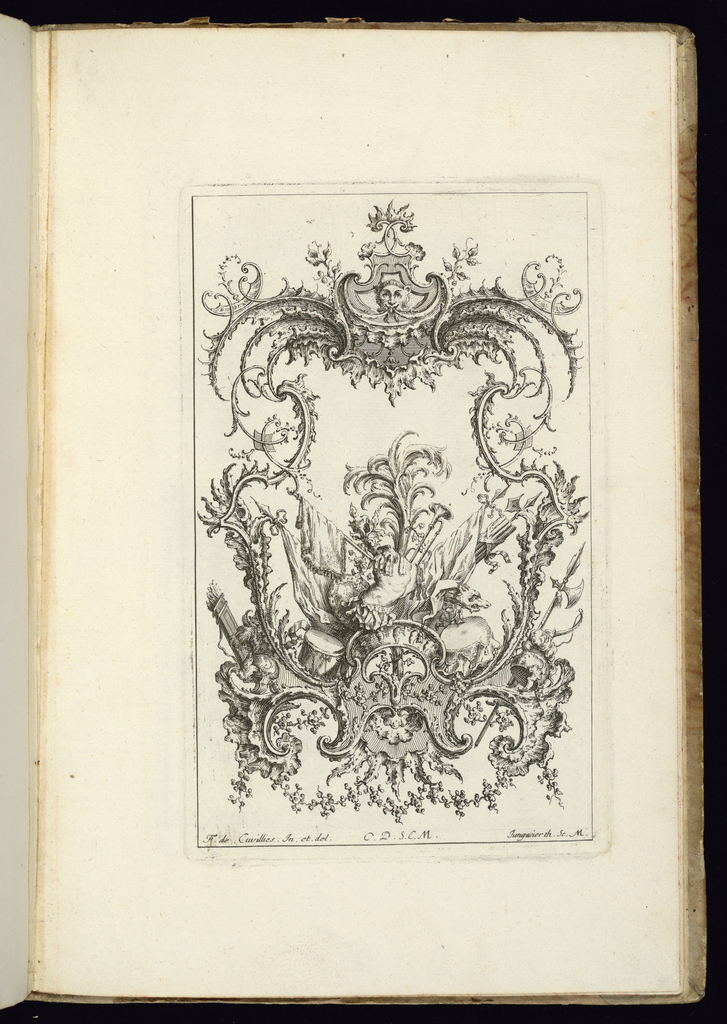 Bound Print, Cartouche with Armorial Trophy, Livre d'ornements (Book of Ornaments), 1738
This is a Bound print. It is dated 1738 and we acquired it in 1920. Its medium is engraving on paper. It is a part of the Drawings, Prints, and Graphic Design department.
This object was donated by Advisory Council. It is credited Purchased for the Museum by the Advisory Council.
Its dimensions are
23.8 × 15 cm (9 3/8 × 5 7/8 in.)
It is signed
Printed in plate, lower left: F. de. Cuvillies. In. et. del.; lower right: Jungwierth. Sc. Mon.
It is inscribed
Printed in plate, lower center: C.P.S.C.M.
Cite this object as
Bound Print, Cartouche with Armorial Trophy, Livre d'ornements (Book of Ornaments), 1738; Previously owned by Jean Léon Decloux (French, 1840–1929); Germany; engraving on paper; 23.8 × 15 cm (9 3/8 × 5 7/8 in.); Purchased for the Museum by the Advisory Council; 1921-6-281-93