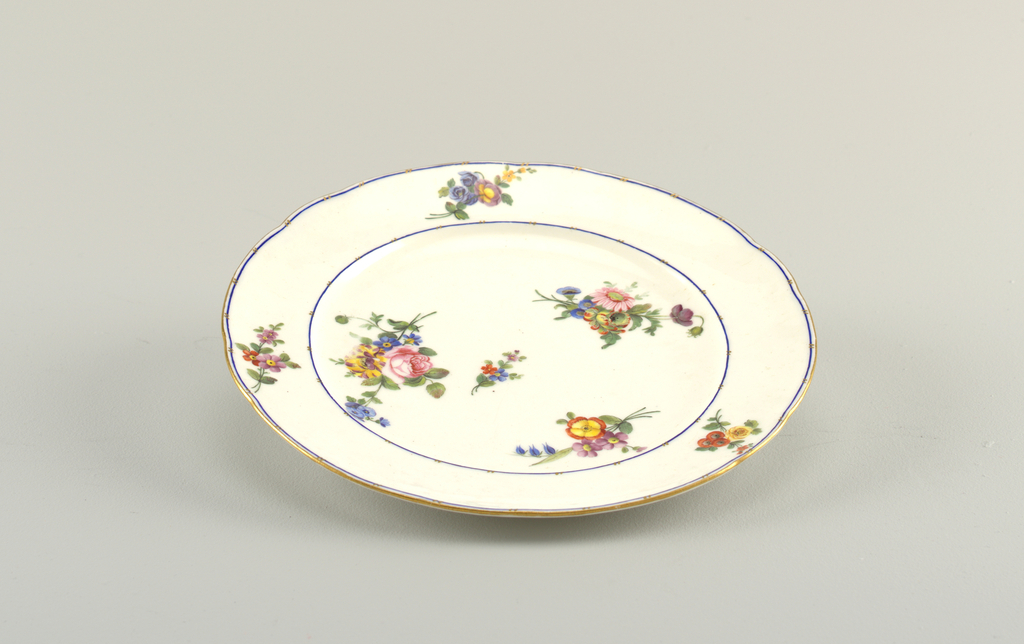 Plates [3] (France), 1773
This is a Plates [3]. It is dated 1773 and we acquired it in 1926. Its medium is porcelain. It is a part of the Product Design and Decorative Arts department.
This object was bequest of Mrs. John Innes Kane. It is credited Bequest of Mrs. John Innes Kane.
It is signed
Mark in maganese b/: with cipher surmounted by glue c/: with R.L. in blue. For drawings of mark, see catalogue card in Registrar's Office Catalogue Card Files.