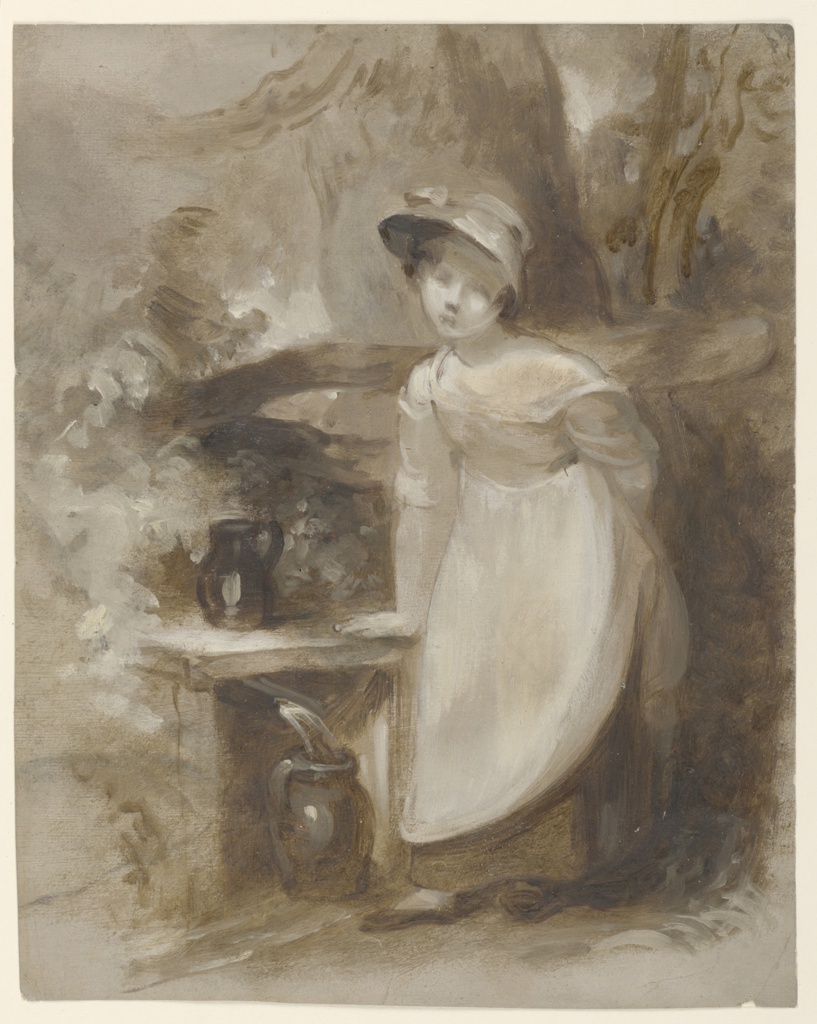 Drawing, Young girl getting water at a spring, ca. 1840
This is a Drawing. It is dated ca. 1840 and we acquired it in 1931. Its medium is brush and oil paint on paperboard. It is a part of the Drawings, Prints, and Graphic Design department.
This object was donated by Sarah Cooper Hewitt. It is credited Gift of Eleanor and Sarah Hewitt.
Its dimensions are
33.3 × 26.5 cm (13 1/8 × 10 7/16 in.)
Cite this object as
Drawing, Young girl getting water at a spring, ca. 1840; USA; brush and oil paint on paperboard; 33.3 × 26.5 cm (13 1/8 × 10 7/16 in.); Gift of Eleanor and Sarah Hewitt; 1931-80-100