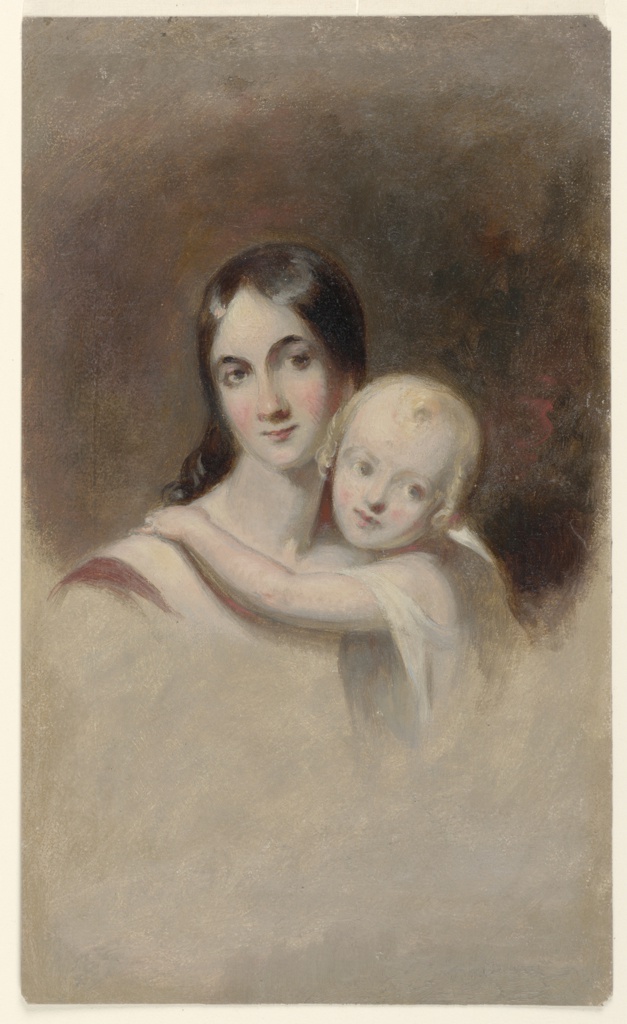 Drawing, Study for "Portrait of Mrs. James Robb and her Three Children," Ogden Museum of Southern Art, New Orleans, LA, 1844
This is a Drawing. It was created by Thomas Sully. It is dated 1844 and we acquired it in 1931. Its medium is brush and oil paint on paperboard . It is a part of the Drawings, Prints, and Graphic Design department.
This object was donated by Sarah Cooper Hewitt and Eleanor Garnier Hewitt. It is credited Gift of Eleanor and Sarah Hewitt.
Its dimensions are
34.4 × 20.4 cm (13 9/16 × 8 1/16 in.)
Cite this object as
Drawing, Study for "Portrait of Mrs. James Robb and her Three Children," Ogden Museum of Southern Art, New Orleans, LA, 1844; Thomas Sully (1783 – 1872); USA; brush and oil paint on paperboard ; 34.4 × 20.4 cm (13 9/16 × 8 1/16 in.); Gift of Eleanor and Sarah Hewitt; 1931-80-96