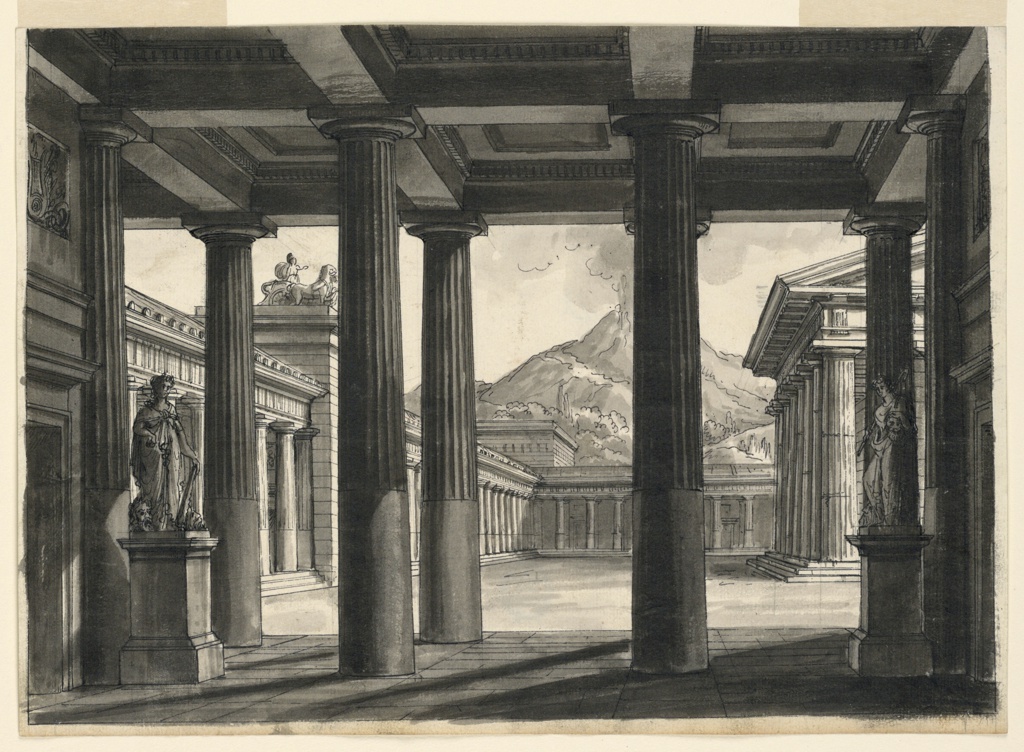 Drawing, Stage Design for the opera "L'Ultima giorno di Pompei," at La Scala, Milan, 1827
This is a drawing. It was designed by Romolo Achille Liverani and after Alessandro Sanquirico. It is dated early 19th century and we acquired it in 1938. Its medium is pen and black ink, brush and wash on off-white wove paper. It is a part of the Drawings, Prints, and Graphic Design department.
It is credited Museum purchase through gift of various donors and from Eleanor G. Hewitt Fund.
Its dimensions are
H x W: 20.7 × 28.8 cm (8 1/8 × 11 5/16 in.)
It is inscribed
Inscribed, verso: Loggie supperiori Sanq
Cite this object as
Drawing, Stage Design for the opera "L'Ultima giorno di Pompei," at La Scala, Milan, 1827; Designed by Romolo Achille Liverani (Italian, 1809 - 1872); Italy; pen and black ink, brush and wash on off-white wove paper; H x W: 20.7 × 28.8 cm (8 1/8 × 11 5/16 in.); Museum purchase through gift of various donors and from Eleanor G. Hewitt Fund; 1938-88-249