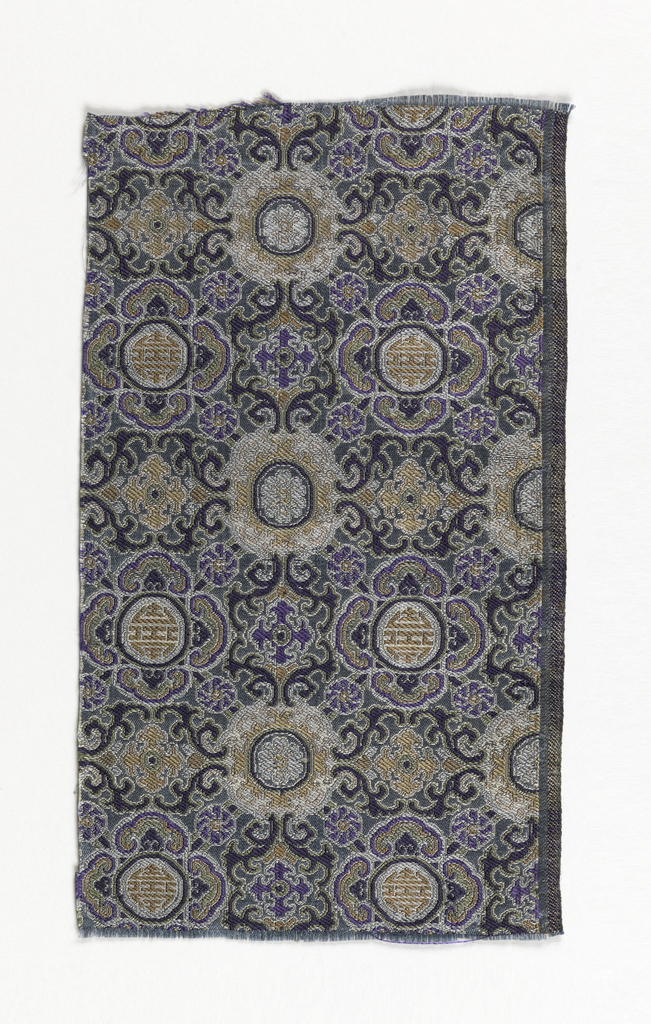 Fragment (China), 19th century
This is a Fragment. It is dated 19th century and we acquired it in 1949. Its medium is silk and its technique is plain compound satin. It is a part of the Textiles department.
This object was donated by Walter Hochstadter. It is credited Gift of Walter Hochstradter.
Its dimensions are
H x W: 23.7 x 13.8 cm (9 5/16 x 5 7/16 in.)
Cite this object as
Fragment (China), 19th century; silk; H x W: 23.7 x 13.8 cm (9 5/16 x 5 7/16 in.); Gift of Walter Hochstradter; 1949-92-6