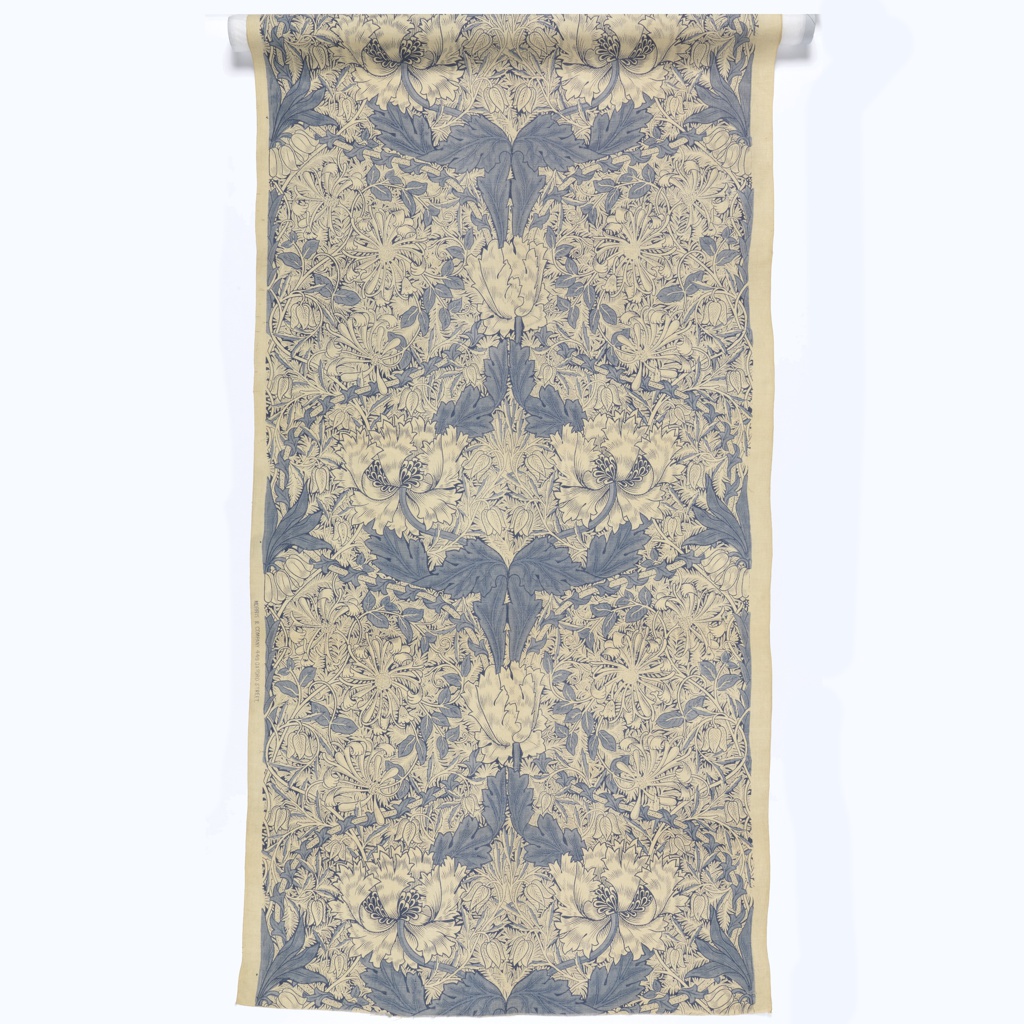 This is a Textile. It was designed by William Morris and manufactured by Morris & Co.. It is dated designed 1876 and we acquired it in 1951. Its medium is cotton warp, linen weft and its technique is printed on plain weave. It is a part of the Textiles department.

Many of Morris's strongest patterns appeared across media, from printed textiles to wallcoverings to embroidery. In the 1880s, this Honeysuckle design was reworked by Morris's wife Jane and daughter Jenny to become one of the workshop's best and most exhibited examples of embroidery. Popular for decades, it appeared in an exhibition at the Louvre in 1914.
This object was donated by Robert W. Friedel. It is credited Gift of Robert W. Friedel.
Its dimensions are
H x W (a): 274.3 x 95.3 cm (108 x 37 1/2 in.)
It is inscribed
Printed on left selvedge: Morris & Company 449 Oxford Street
Cite this object as
Textile, Honeysuckle; Designed by William Morris (British, 1834–1896); England; cotton warp, linen weft; H x W (a): 274.3 x 95.3 cm (108 x 37 1/2 in.); Gift of Robert W. Friedel; 1951-103-53-a,b