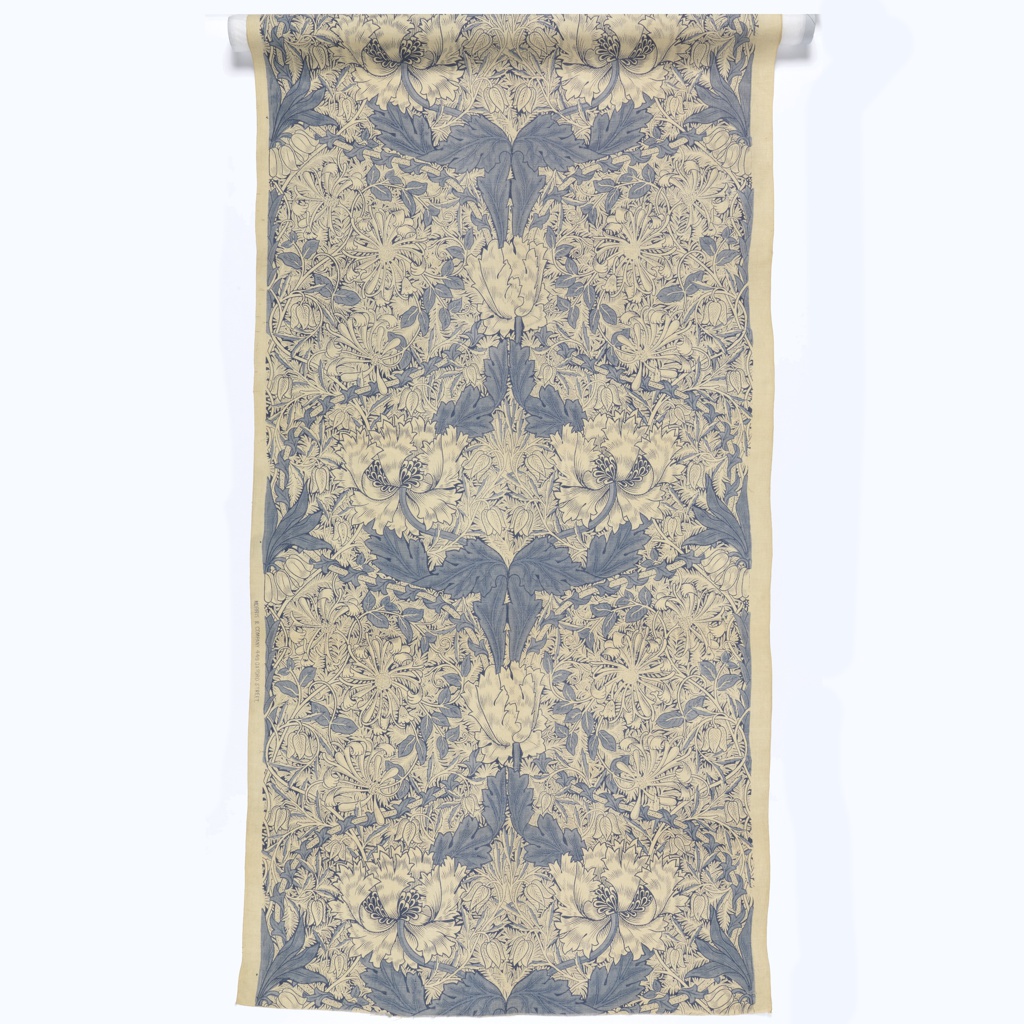 Textile, Honeysuckle, designed 1876
This is a Textile. It was designed by William Morris and manufactured by Morris & Co.. It is dated designed 1876 and we acquired it in 1951. Its medium is cotton warp, linen weft and its technique is printed on plain weave. It is a part of the Textiles department.
This object was donated by Robert W. Friedel. It is credited Gift of Robert W. Friedel.
Its dimensions are
H x W (a): 274.3 x 95.3 cm (108 x 37 1/2 in.)
It is inscribed
Morris and Company 449 Oxford Street in selvedge
Cite this object as
Textile, Honeysuckle, designed 1876; Designed by William Morris (British, 1834–1896); England; cotton warp, linen weft; H x W (a): 274.3 x 95.3 cm (108 x 37 1/2 in.); Gift of Robert W. Friedel; 1951-103-53-a,b