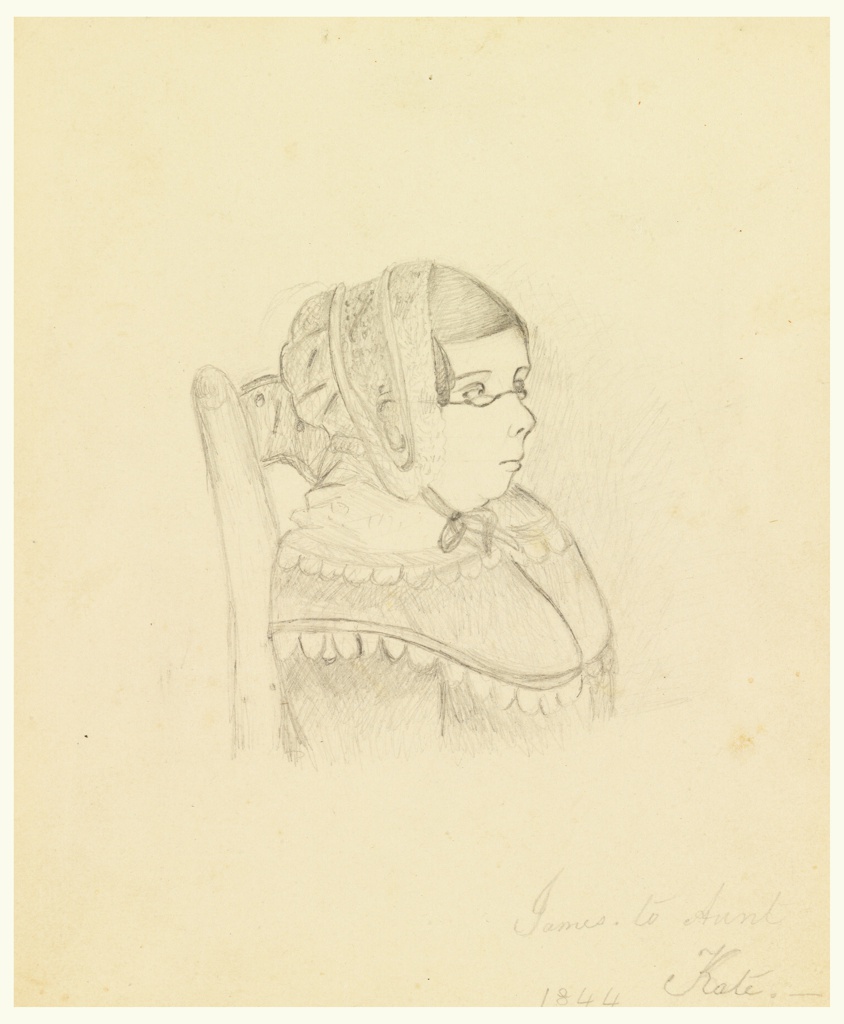 Drawing, Portrait of Aunt Alicia McNeill ("Aunt Kate"), 1844
This is a Drawing. It was created by James Abbott McNeill Whistler. It is dated 1844 and we acquired it in 1953. Its medium is graphite on cream wove paper. It is a part of the Drawings, Prints, and Graphic Design department.
This object was donated by Mary E. Dreier. It is credited Gift of Mary E. Dreier from the estate of Katherine S. Dreier.
Its dimensions are
11.7 x 9.3 cm (4 5/8 x 3 11/16 in.)
It is inscribed
Inscribed and dated, in graphite, lower right: James to Aunt / Kate. / 1844.; inscribed on back of frame, in graphite: James Mc N. Whistler's / pencil sketch of his / Aunt Kate made in / Petersburgh, Russia / at the age of and sent to his aunt / in Stonington, whose / daughter Emma Palmer / gave it to me, Katherine S. Dreier.
Cite this object as
Drawing, Portrait of Aunt Alicia McNeill ("Aunt Kate"), 1844; James Abbott McNeill Whistler (American, 1834–1903); USA; graphite on cream wove paper; 11.7 x 9.3 cm (4 5/8 x 3 11/16 in.); Gift of Mary E. Dreier from the estate of Katherine S. Dreier; 1953-186-17-1,2