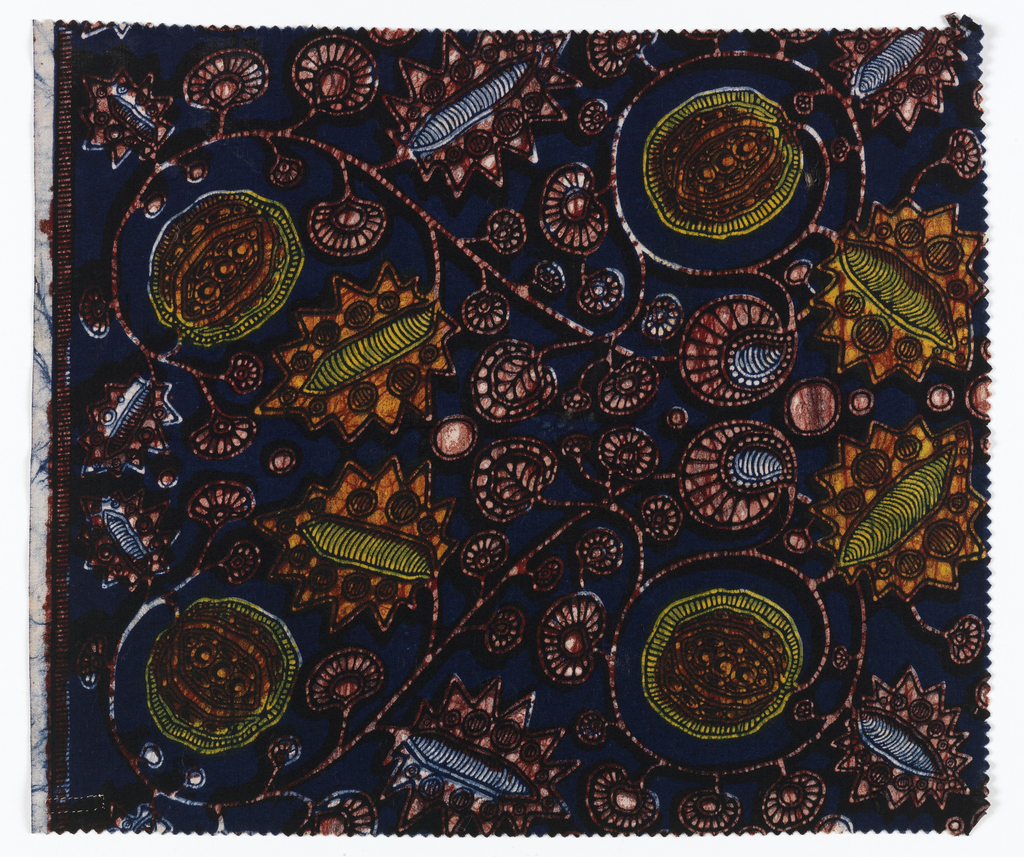 Object Timeline
| | |
| --- | --- |
| 1901 | Work on this object began. |
| 1925 | Work on this object ended. |
| 1953 | |
| 2003 | |
| 2012 | |
| 2019 | |
Textile (Indonesia), early 20th century
This is a Textile. It is dated early 20th century and we acquired it in 1953. Its medium is cotton and its technique is roller printed. It is a part of the Textiles department.
This object was donated by Elizabeth Riefstahl. It is credited Gift of Elizabeth Riefstahl.
Its dimensions are
H x W: 38.1 x 44.5 cm (15 x 17 1/2 in.)
It is inscribed
Attached paper label: No. HZ1248 Warranted Indigo Blue and other handwritten notes.
Cite this object as
Textile (Indonesia), early 20th century; cotton; H x W: 38.1 x 44.5 cm (15 x 17 1/2 in.); Gift of Elizabeth Riefstahl; 1953-90-10