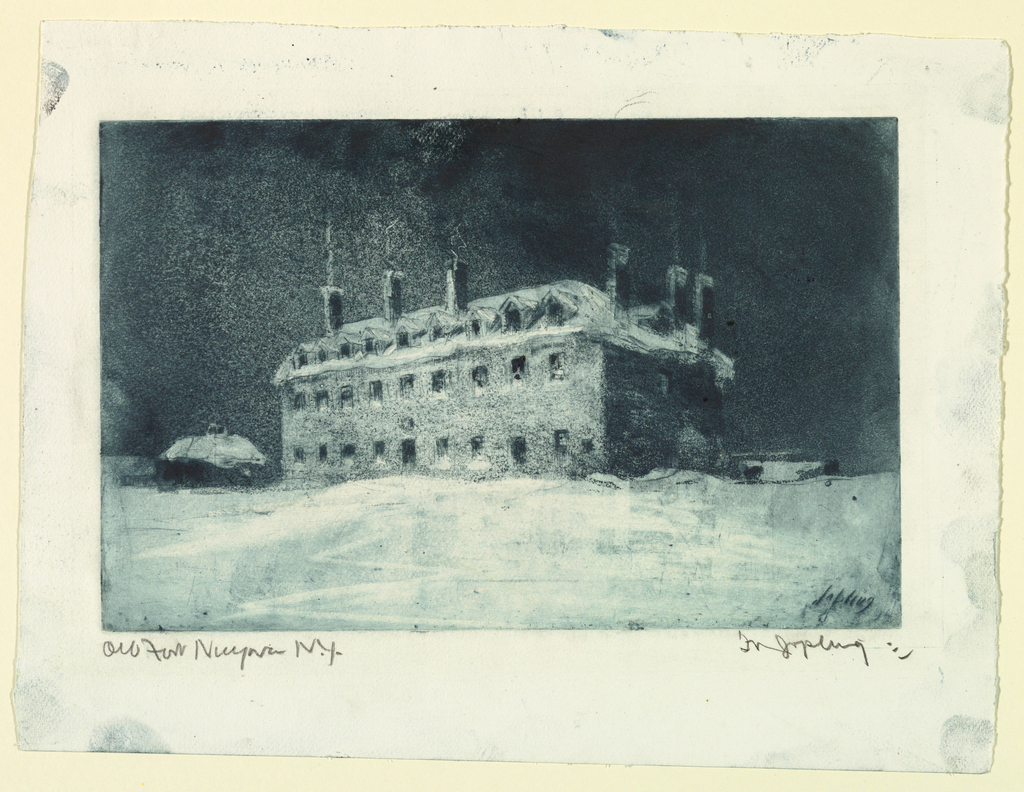 Object Timeline
| | |
| --- | --- |
| 1932 | Work on this object began. |
| 1943 | Work on this object ended. |
| 1954 | |
| 2015 | |
| 2019 | |
Print, Old Fort Niagra, N.Y., ca. 1935–40
This is a Print. It was created by F. N. Jopling. It is dated ca. 1935–40 and we acquired it in 1954. Its medium is blue-green ink on white paper. It is a part of the Drawings, Prints, and Graphic Design department.
Its dimensions are
175 X 274 mm (plate line), 250 X 333 mm (paper)
It is signed
In margin, in pencil lower right: "F. N. Jopling"
Cite this object as
Print, Old Fort Niagra, N.Y., ca. 1935–40; F. N. Jopling ; USA; blue-green ink on white paper; 175 X 274 mm (plate line), 250 X 333 mm (paper); 1954-164-14