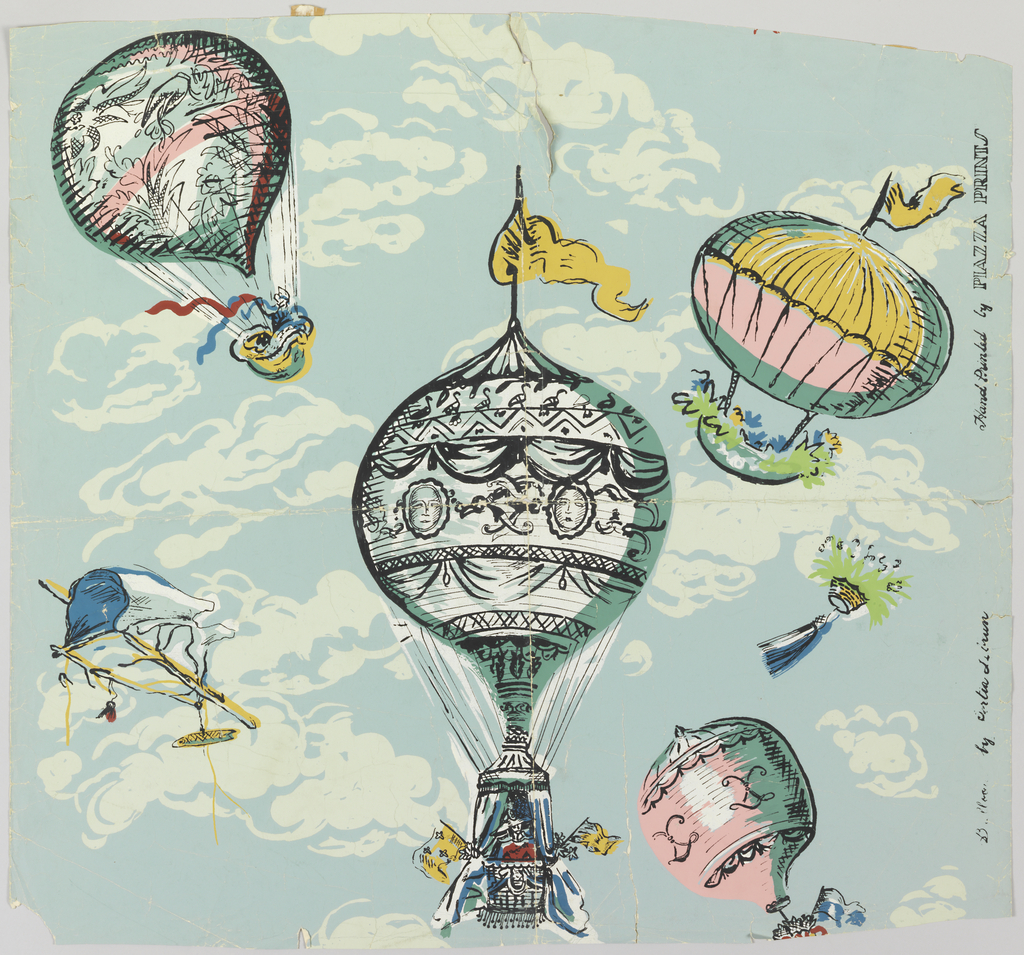 Object Timeline
| | |
| --- | --- |
| 1950 | Work on this object began. |
| 1951 | Work on this object ended. |
| 1958 | |
| 2011 | |
| 2023 | |
This is a sidewall. It was made by Piazza Prints Inc.. It is dated 1950–1951 and we acquired it in 1958. Its medium is screen-printed on paper. It is a part of the Wallcoverings department.
It is credited Gift of Jessup, Inc..
Its dimensions are
77 x 70 cm (30 5/16 x 27 9/16 in.)
It is inscribed
Printed in selvedge: "Balloons", "by Portia Lebrun, Hand Printed by Piazza Prints".
Cite this object as
Sidewall, Balloons; Made by Piazza Prints Inc. (United States); United States; screen-printed on paper; 77 x 70 cm (30 5/16 x 27 9/16 in.); Gift of Jessup, Inc.; 1958-115-31