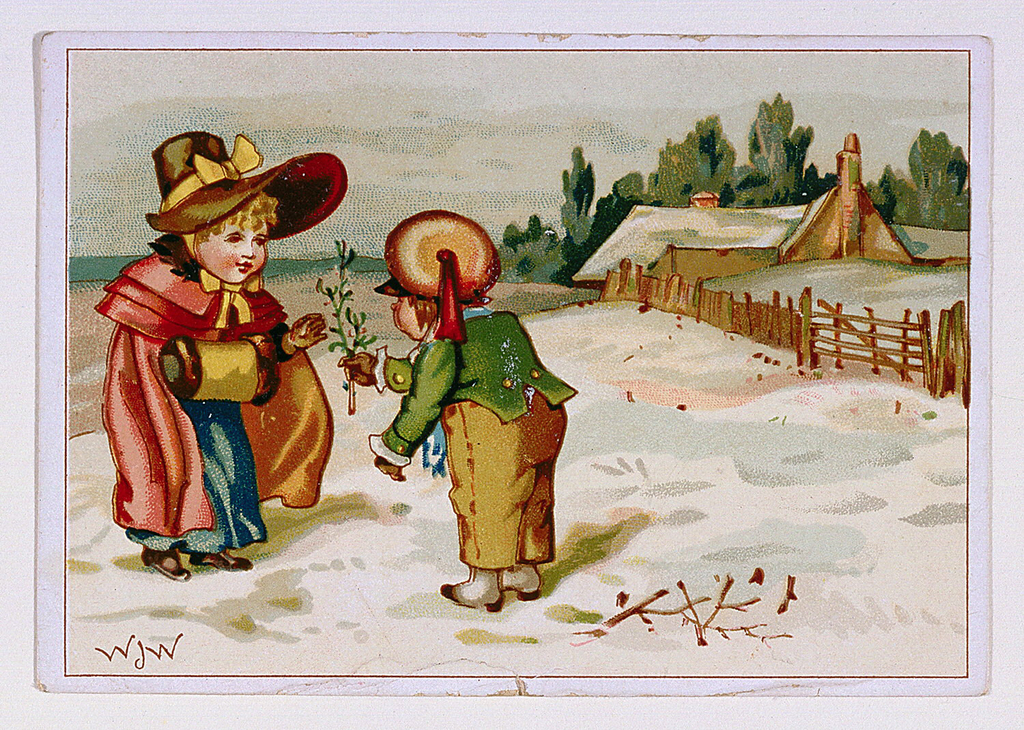 Greeting Card (USA), ca. 1880
This is a Greeting card. It is dated ca. 1880 and we acquired it in 1962. Its medium is chromolithograph. It is a part of the Drawings, Prints, and Graphic Design department.
This object was catalogued by Karin Zonis. It is credited Gift of Carol MacDonald.
Its dimensions are
18 x 14 cm (7 1/16 x 5 1/2 in.)
It is signed
Signed in brown, lower left: W J W
Cite this object as
Greeting Card (USA), ca. 1880; chromolithograph; 18 x 14 cm (7 1/16 x 5 1/2 in.); Gift of Carol MacDonald; 1962-149-18-g