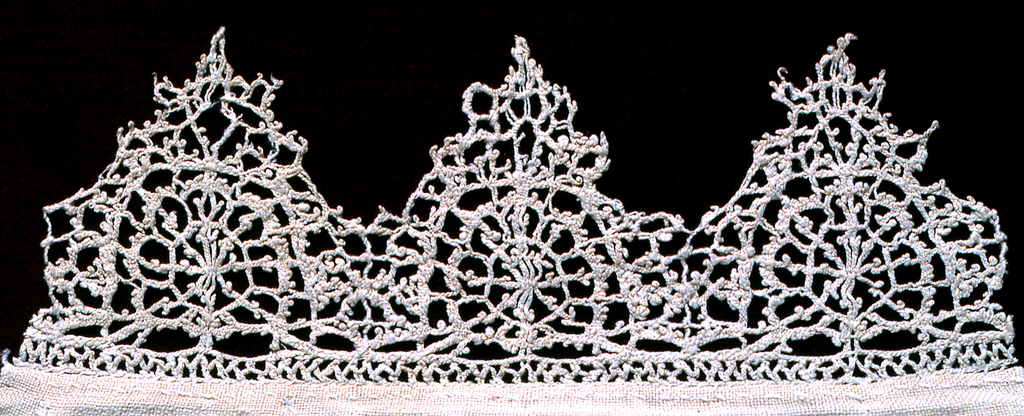 Border Fragment (Italy), 17th century
This is a Border fragment. It is dated 17th century and we acquired it in 1962. Its medium is linen and its technique is continuous braid-like bobbin lace. It is a part of the Textiles department.
This object was bequest of Richard Cranch Greenleaf (American, 1887–1961). It is credited Bequest of Richard Cranch Greenleaf in memory of his mother, Adeline Emma Greenleaf.
Its dimensions are
H x W: 13 x 5 cm (5 1/8 x 1 15/16 in.)
Cite this object as
Border Fragment (Italy), 17th century; linen; H x W: 13 x 5 cm (5 1/8 x 1 15/16 in.); Bequest of Richard Cranch Greenleaf in memory of his mother, Adeline Emma Greenleaf; 1962-50-268