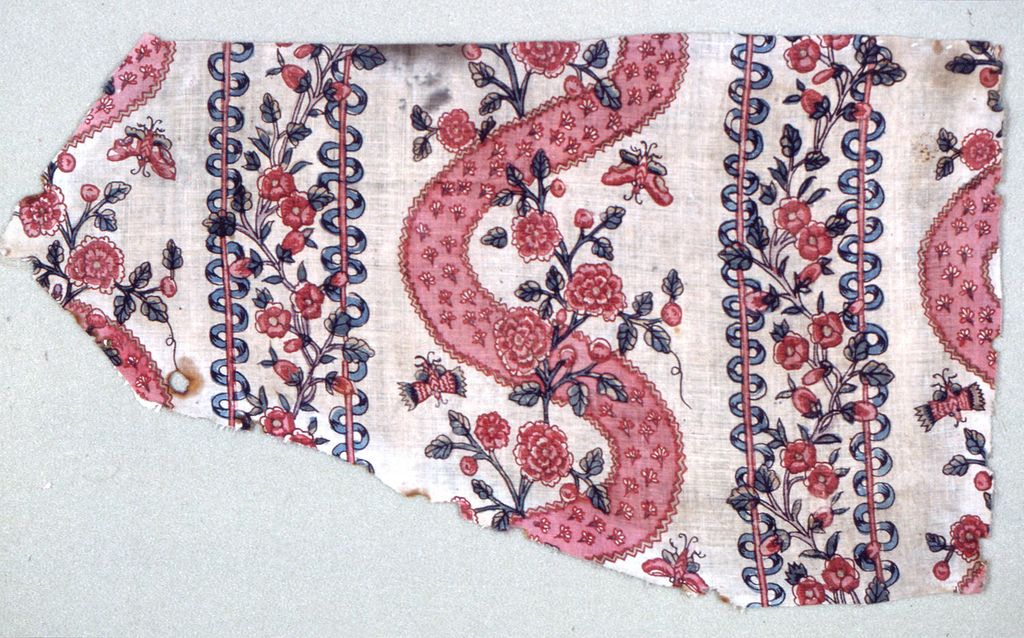 Chintz Fragment (India), 1750–1800
This is a Chintz fragment. It is dated 1750–1800 and we acquired it in 1973. Its medium is cotton and its technique is mordants for 2 reds, brown and black applied by pen and brush; madder dyed; blue applied over resist; yellow applied by brush; chintz on plain weave. It is a part of the Textiles department.
This object was donated by Josephine Howell. It is credited Gift of Josephine Howell.
Its dimensions are
Warp x Weft: 20.5 x 36 cm (8 1/16 x 14 3/16 in.)
Cite this object as
Chintz Fragment (India), 1750–1800; cotton; Warp x Weft: 20.5 x 36 cm (8 1/16 x 14 3/16 in.); Gift of Josephine Howell; 1973-51-46