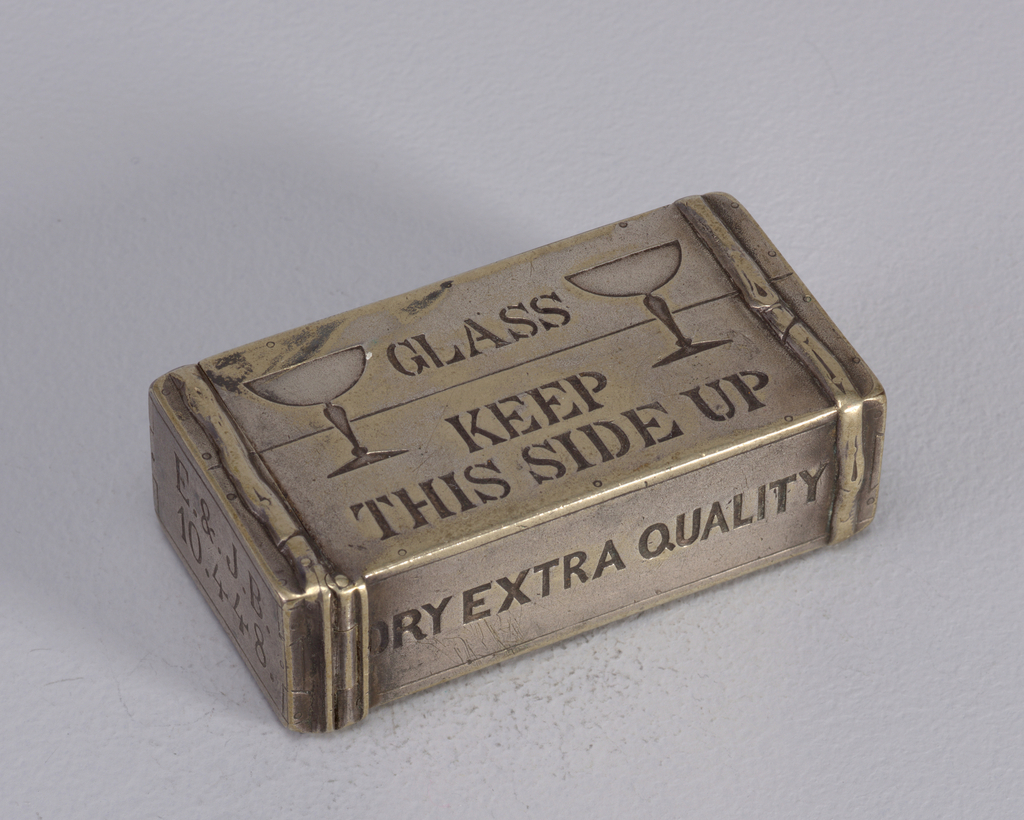 Bollinger Champagne Crate Matchsafe, late 19th century
This is a Matchsafe. It was manufactured by Tiffany and Co.. It is dated late 19th century and we acquired it in 1978. Its medium is plated metal. It is a part of the Product Design and Decorative Arts department.
It is credited Gift of Stephen W. Brener and Carol B. Brener.
Its dimensions are
3.1 x 5.8 x 1.7 cm (1 1/4 x 2 5/16 x 11/16 in. )
It has the following markings
"Tiffany & Co, Silver-Soldered" stamped on underside of box.
Cite this object as
Bollinger Champagne Crate Matchsafe, late 19th century; Manufactured by Tiffany and Co. (United States); USA; plated metal; 3.1 x 5.8 x 1.7 cm (1 1/4 x 2 5/16 x 11/16 in. ); Gift of Stephen W. Brener and Carol B. Brener; 1978-146-218