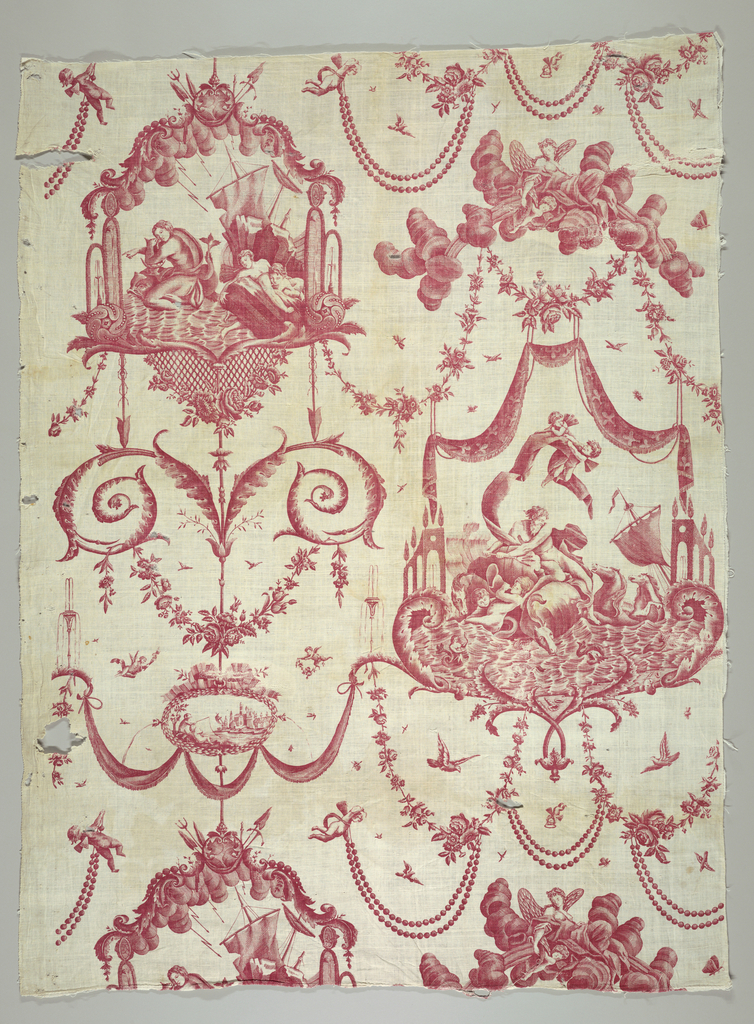 Textile (France), 1780–85
This is a Textile. It is dated 1780–85 and we acquired it in 1980. Its medium is cotton and its technique is printed by engraved copper plate on plain weave. It is a part of the Textiles department.
Its dimensions are
Warp:127 cm (50in.). Weft: 95.5cm (37 1/2in.). Selvedge at left. Pattern: Height of repeat (and plate); 40 inches.
Cite this object as
Textile (France), 1780–85; Previously owned by Elinor Merrell ; cotton; Warp:127 cm (50in.). Weft: 95.5cm (37 1/2in.). Selvedge at left. Pattern: Height of repeat (and plate); 40 inches.; 1980-34-10