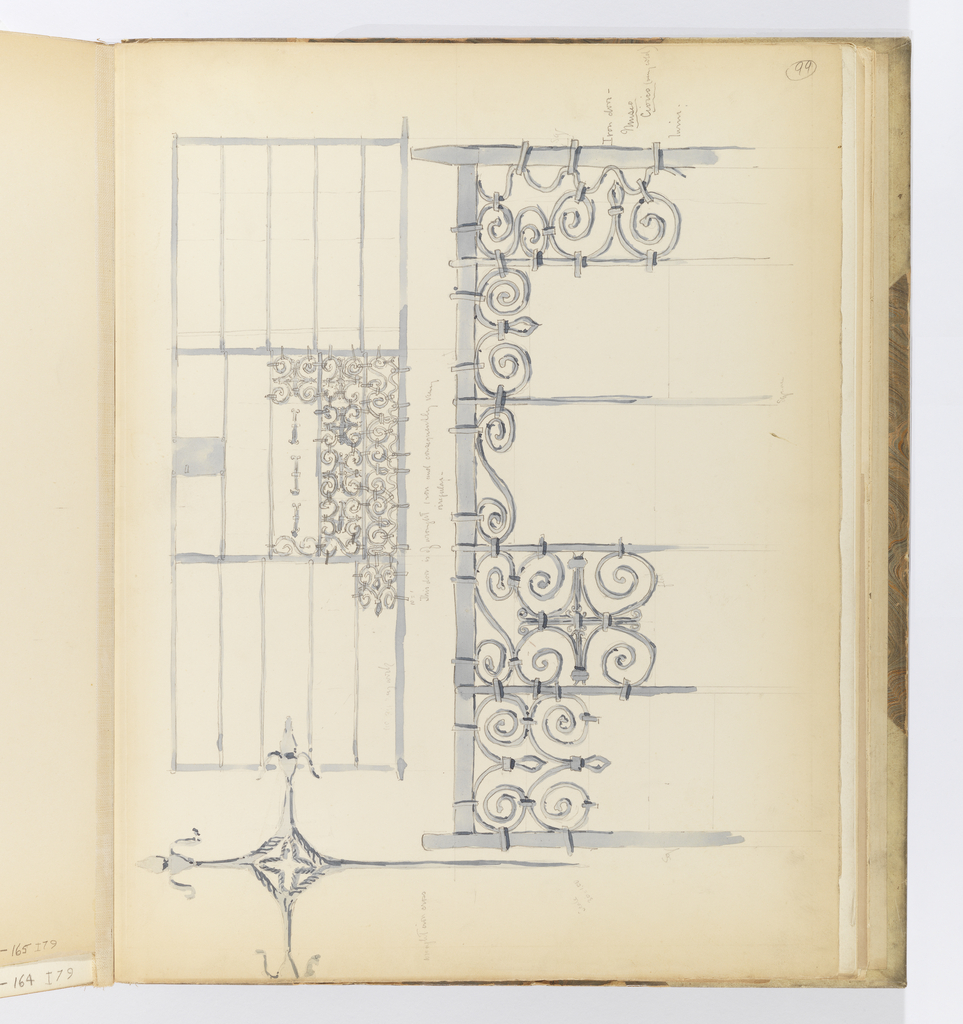 Object Timeline
| | |
| --- | --- |
| 1943 | |
| 2010 | |
| 2022 | |
Album Page, Iron Door, Museo Civico
This is a Album page. It was created by Whitney Warren Jr.. It is dated late 19th century and we acquired it in 1943. Its medium is brush and watercolor, graphite on thick cream wove paper tipped into binding with fabric. It is a part of the Drawings, Prints, and Graphic Design department.
This object was donated by Mrs. William Greenough. It is credited Gift of Mrs. William Greenough.
Its dimensions are
24.7 x 32 cm (9 3/4 x 12 5/8 in.), irregular
It is inscribed
Recto, in graphite, upper right corner of sheet: (inscribed in circle) 99; clockwise from right of drawing: sq / Iron door - / Museo Civico (very old) / ...; square; sq; scale / 30 = 1.00; wrought iron corss; ...work; 10=1 / This door is of wrought iron and consequently very irregular.
Cite this object as
Album Page, Iron Door, Museo Civico; Whitney Warren Jr. (American, 1864–1943); Italy; brush and watercolor, graphite on thick cream wove paper tipped into binding with fabric; 24.7 x 32 cm (9 3/4 x 12 5/8 in.), irregular; Gift of Mrs. William Greenough; 1943-51-166