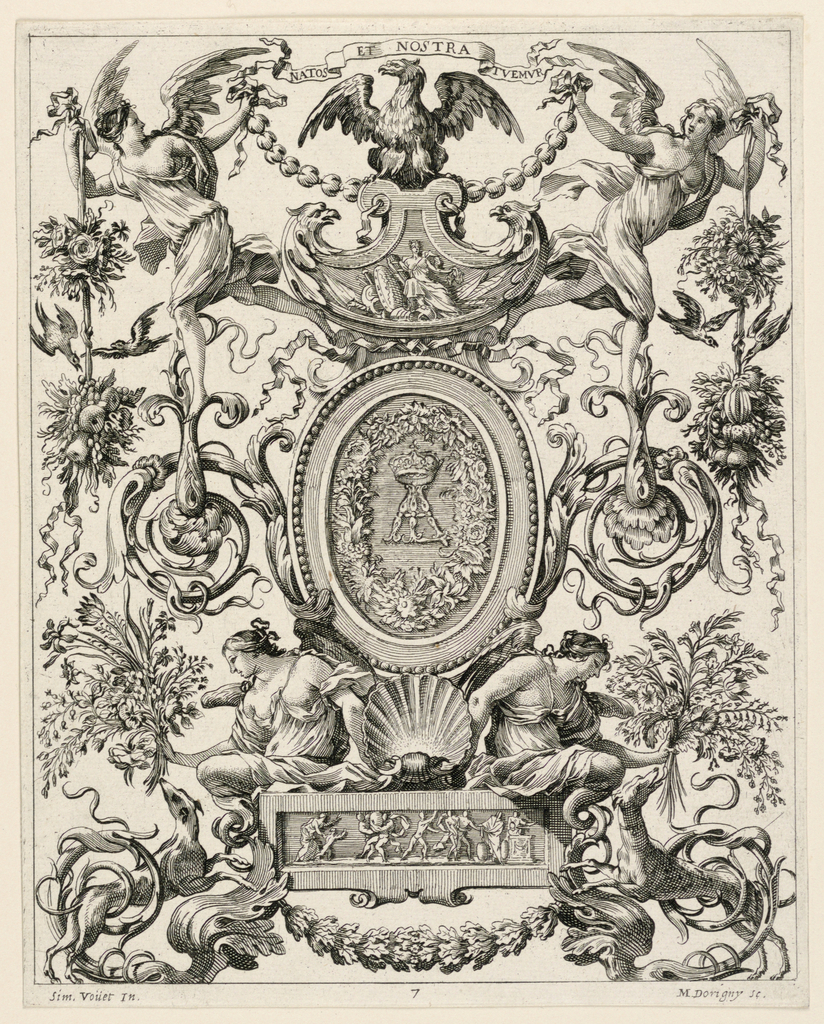 Print, Grotesque Panel, plate 7, ca. 1647
This is a Print. It is dated ca. 1647 and we acquired it in 1946. Its medium is etching support: white laid paper. It is a part of the Drawings, Prints, and Graphic Design department.
This object was catalogued by Megan L. Smith.
Its dimensions are
24.6 x 19.6 cm (9 11/16 x 7 11/16 in.) Mat: 45.7 x 35.6 cm (18 x 14 in.)
Cite this object as
Print, Grotesque Panel, plate 7, ca. 1647; France; etching support: white laid paper; 24.6 x 19.6 cm (9 11/16 x 7 11/16 in.) Mat: 45.7 x 35.6 cm (18 x 14 in.); 1946-12-5