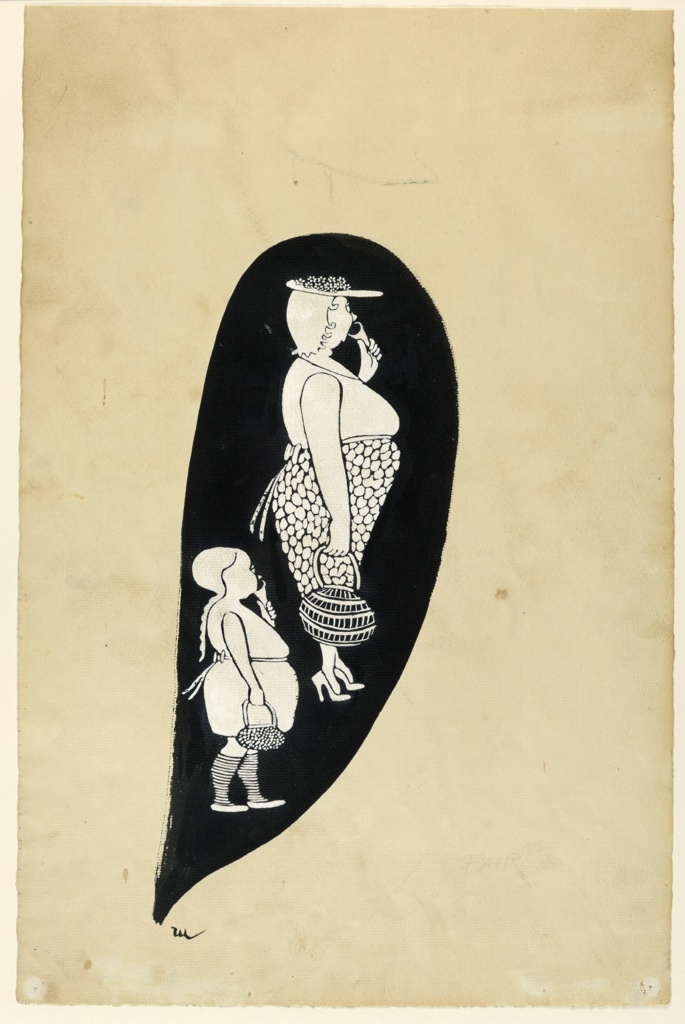 Object Timeline
| | |
| --- | --- |
| 1941 | Work on this object began. |
| 1947 | |
| 2016 | |
| 2021 | |
| 2022 | |
Drawing, Design for a Spot for The New Yorker
This is a drawing. It was designed by Christina Malman and made for (as the client) The New Yorker Magazine. It is dated before 1941 and we acquired it in 1947. Its medium is brush and ink, white gouache on paper. It is a part of the Drawings, Prints, and Graphic Design department.
This object was donated by Christina Malman. It is credited Gift of Christina Malman.
Its dimensions are
47.1 x 31 cm (18 9/16 x 12 3/16 in.)
It is inscribed
(Verso?) Inscribed in pen and white ink: World's Fair.
Cite this object as
Drawing, Design for a Spot for The New Yorker; Designed by Christina Malman (American, b. England, 1911–1959); USA; brush and ink, white gouache on paper; 47.1 x 31 cm (18 9/16 x 12 3/16 in.); Gift of Christina Malman; 1947-110-21