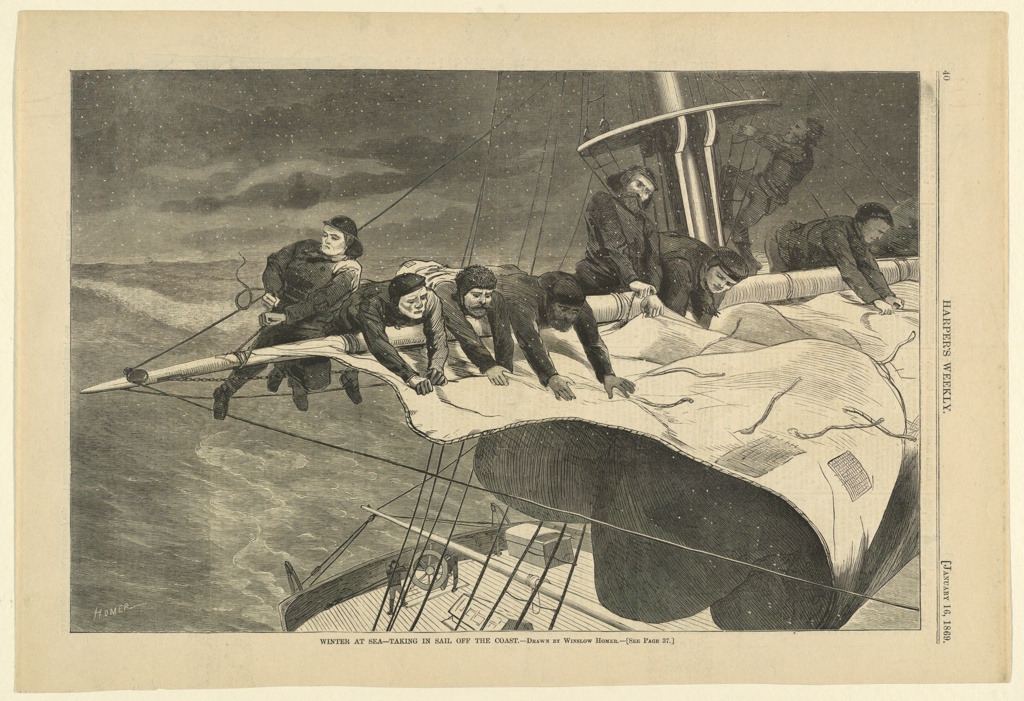 Print, Winter at sea--talking in sail off the coast, Harper's Weekly, January 1869
This is a Print. It was created by Winslow Homer. It is dated January 1869 and we acquired it in 1947. It is a part of the Drawings, Prints, and Graphic Design department.
This object was donated by John Goldsmith Phillips Jr.. It is credited Gift of John Goldsmith Phillips, Jr..
Cite this object as
Print, Winter at sea--talking in sail off the coast, Harper's Weekly, January 1869; Winslow Homer (American, 1836–1910); USA; Gift of John Goldsmith Phillips, Jr.; 1947-4-15