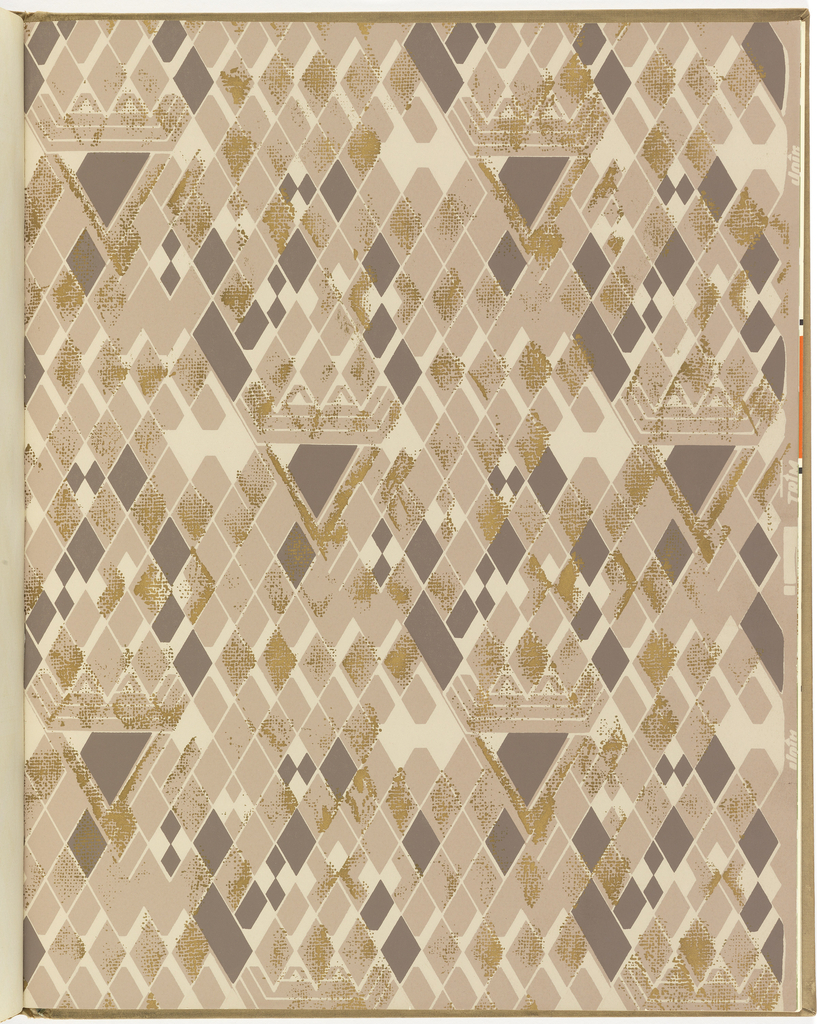 Sample Book, Taliesin Line of Decorative Wallpapers
This is a Sample book. It was designed by Frank Lloyd Wright and manufactured by F. Schumacher & Co.. It is dated 1956 and we acquired it in 1980. Its medium is screen printed on lightly embossed paper. It is a part of the Wallcoverings department.
Design 706 was part of the Taliesin Line, named after Wright's Wisconsin home. Believing that the design of furnishings was integral to the architecture of the home, Wright imagined this set of matching wallpapers and textiles, many inspired by architectural plans and elevations, affording homeowners the opportunity to create a unified interior.
It is credited Gift of Mr. and Mrs. William Miller.
Its dimensions are
H x W: 46 x 36 cm (18 1/8 x 14 3/16in.)
Cite this object as
Sample Book, Taliesin Line of Decorative Wallpapers; Designed by Frank Lloyd Wright (American, 1867–1959); USA; screen printed on lightly embossed paper; H x W: 46 x 36 cm (18 1/8 x 14 3/16in.); Gift of Mr. and Mrs. William Miller; 1980-71-4-1/26