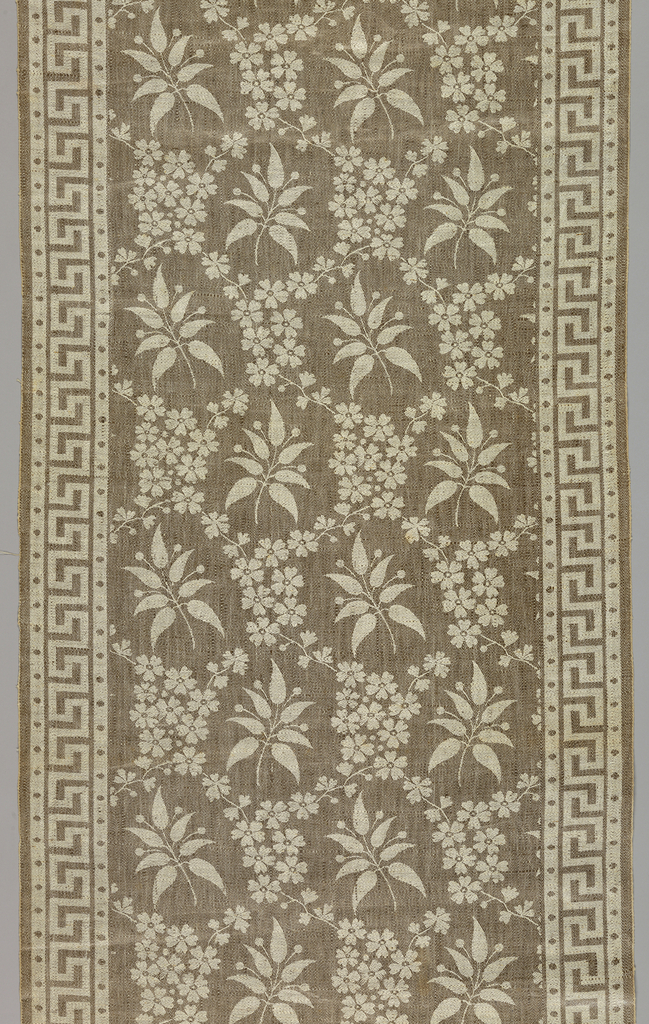 Fragment (USA), 19th century
This is a Fragment. It is dated 19th century and we acquired it in 1986. Its technique is jacquard woven. 4 & 1 satin damask. weft float face interruption, 1. warp float face interruption, 2. It is a part of the Textiles department.
This object was donated by Christian Rohlfing. It is credited Gift of Christian Rohlfing.
Its dimensions are
Warp x Weft: 663 x 61 cm (21 ft. 9 in. x 24 in.) Pattern repeat H x W: 25 x 19.5 cm (9 13/16 x 7 11/16 in.)
Cite this object as
Fragment (USA), 19th century; Warp x Weft: 663 x 61 cm (21 ft. 9 in. x 24 in.) Pattern repeat H x W: 25 x 19.5 cm (9 13/16 x 7 11/16 in.); Gift of Christian Rohlfing; 1986-3-1