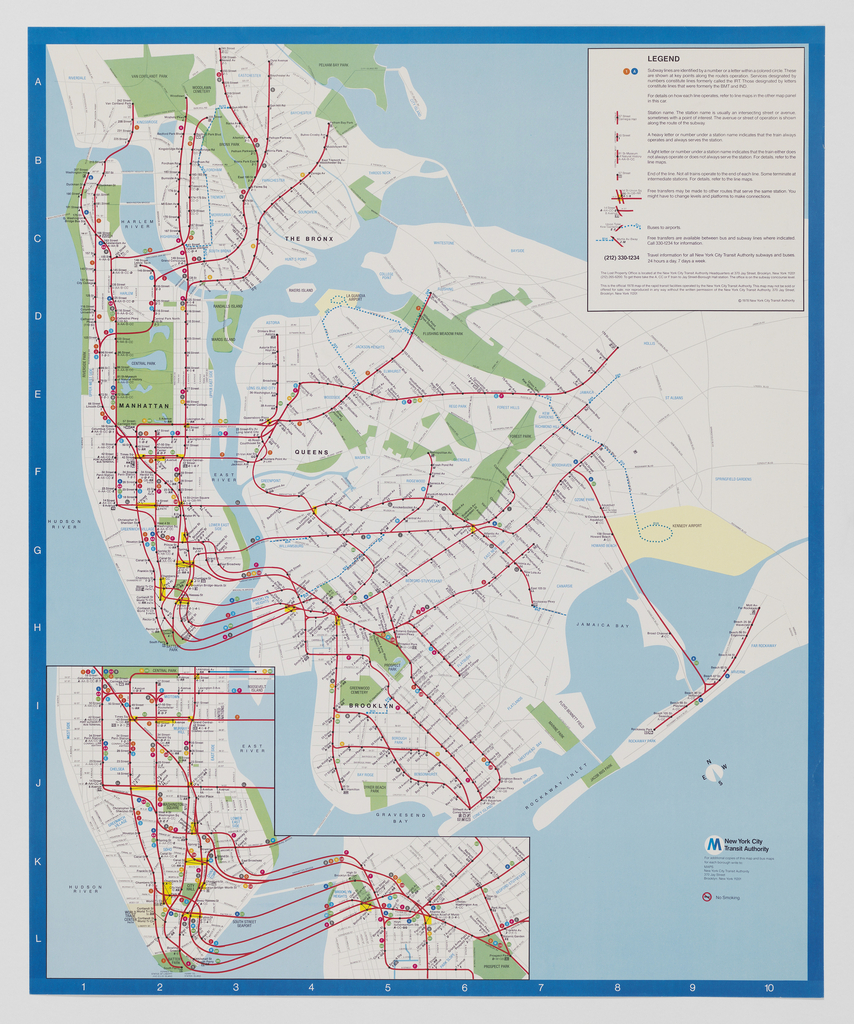 Object Timeline
| | |
| --- | --- |
| 1978 | Work on this object began. |
| 1987 | |
| 2016 | |
| 2017 | |
| 2018 | |
| 2022 | |
Poster, Prototype for New York City Subway Map
This is a Poster. It was designed by Michael Hertz Associates. It is dated 1978 and we acquired it in 1987. Its medium is offset lithograph on white wove paper. It is a part of the Drawings, Prints, and Graphic Design department.
In the 1978 prototype, Michael Hertz Associates added New York streets and landmarks. Hertz kept Vignelli's colors as circular bullets, but rendered all subway lines in red, which users found confusing. Later iterations, as well as today's map, use a "trunk line" color coding system, with one color assigned to each avenue of operation.
It is credited Gift of Unknown Donor.
Our curators have highlighted 5 objects that are related to this one. Here are three of them, selected at random:
Its dimensions are
70.5 × 57.8 cm (27 3/4 × 22 3/4 in.)
Cite this object as
Poster, Prototype for New York City Subway Map; Designed by Michael Hertz Associates (New York, New York, USA); USA; offset lithograph on white wove paper; 70.5 × 57.8 cm (27 3/4 × 22 3/4 in.); Gift of Unknown Donor; 1987-24-1