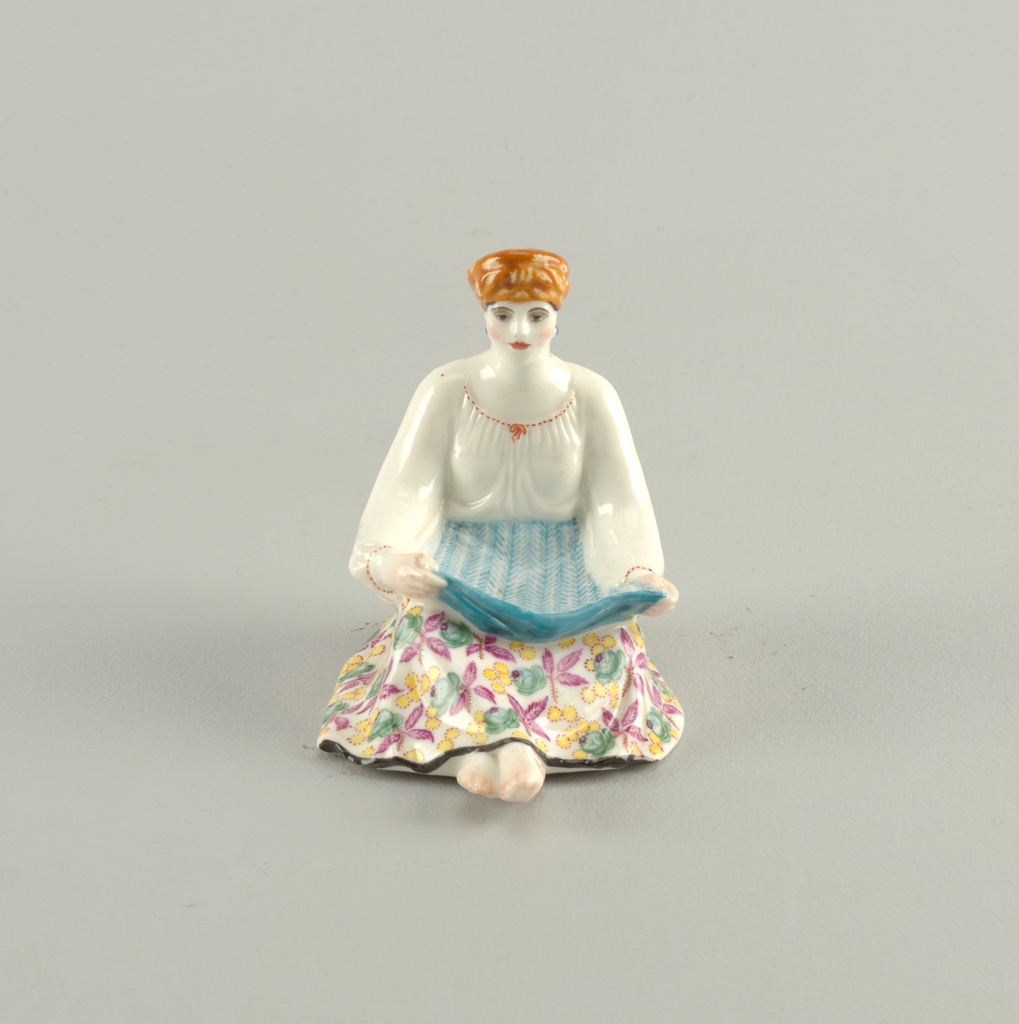 Object Timeline
| | |
| --- | --- |
| 1919 | Work on this object began. |
| 1989 | |
| 2015 | |
| 2023 | |
Seated Peasant Woman Figure
This is a figure. It was designed by Natalya Yakovlevna Danko and manufactured by Lomonosov Porcelain Factory and made by Ivan Kuznetsov. It is dated 1919 and we acquired it in 1989. Its medium is enameled porcelain. It is a part of the Product Design and Decorative Arts department.
It is credited The Henry and Ludmilla Shapiro Collection; Partial gift and partial purchase through the Decorative Arts Association Acquisition and Smithsonian Collections Acquisition Program Funds.
Its dimensions are
H: 9.5 cm (3 3/4 in.)
It has the following markings
underside: hammer, sickle, cog, 1922, 37/14 hand-painted in blue over- glaze; "IK" impressed in clay.
Cite this object as
Seated Peasant Woman Figure; Designed by Natalya Yakovlevna Danko (Russian, b. Georgia, 1892–1942); Made by Ivan Kuznetsov; Manufactured by Lomonosov Porcelain Factory (Russia); enameled porcelain; H: 9.5 cm (3 3/4 in.); The Henry and Ludmilla Shapiro Collection; Partial gift and partial purchase through the Decorative Arts Association Acquisition and Smithsonian Collections Acquisition Program Funds; 1989-41-137