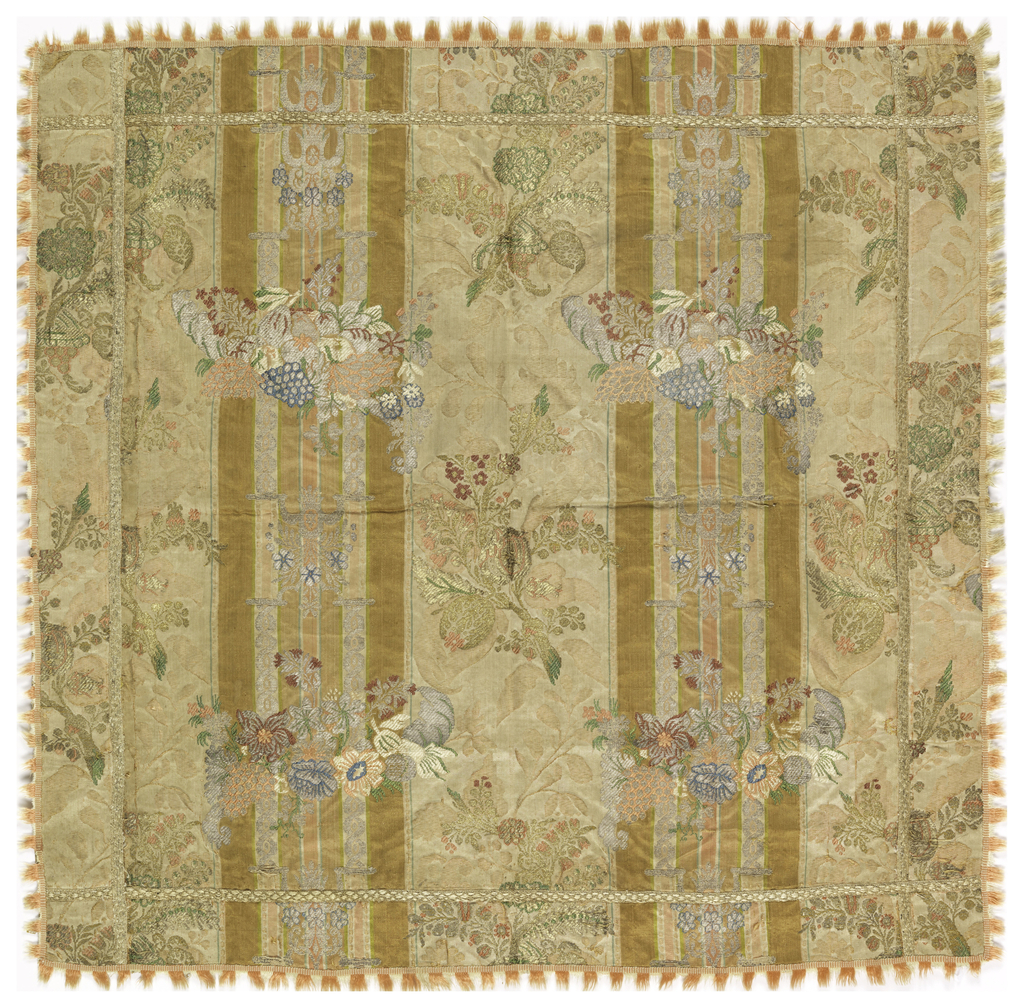 Textile, late 17th century
This is a Textile. It is dated late 17th century and we acquired it in 1994. Its medium is silk, metal foil wrapped silk and its technique is 4&1 satin damask brocaded with silks and various foil-wrapped silks. It is a part of the Textiles department.
This object was fund: Au Panier Fleuri Fund. It is credited Museum purchase from Au Panier Fleuri Fund.
Its dimensions are
Warp x Weft: 63.5 x 65 cm (25 x 25 9/16 in.) Repeat H: 49 cm (19 5/16 in.)
Cite this object as
Textile, late 17th century; silk, metal foil wrapped silk; Warp x Weft: 63.5 x 65 cm (25 x 25 9/16 in.) Repeat H: 49 cm (19 5/16 in.); Museum purchase from Au Panier Fleuri Fund; 1994-27-1