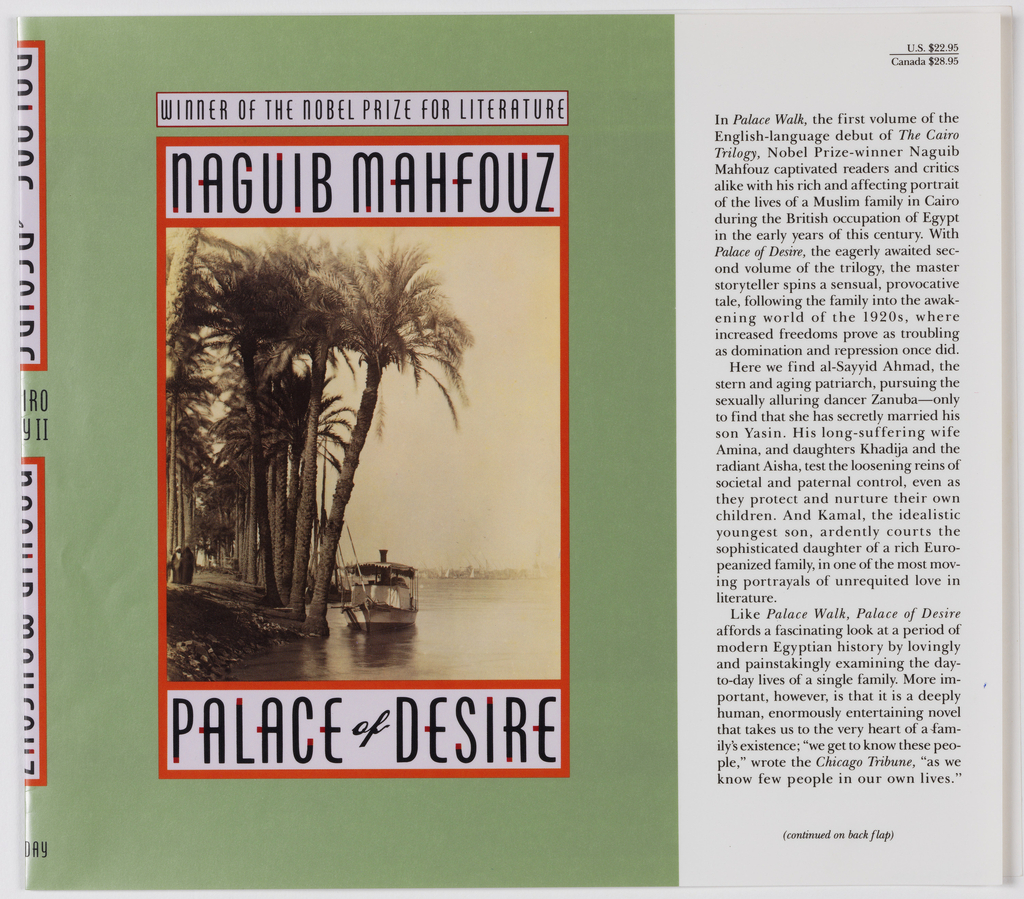 Book Cover, Palace of Desire, 1990
This is a Book cover. It was designed by Carin Goldberg and written by Naguib Mahfouz and published by Doubleday, Page, & Company. It is dated 1990 and we acquired it in 1996. Its medium is lithograph on paper. It is a part of the Drawings, Prints, and Graphic Design department.
This object was donated by Steven Heller and catalogued by Julia Pastor. It is credited Gift of Steven Heller.
Its dimensions are
24.2 × 27.6 cm (9 1/2 × 10 7/8 in.)
It is inscribed
Printed in black text, within pale purple rectangle at top: WINNER OF THE NOBEL PRIZE FOR LITERATURE; in black text with red accents, below: NAGUIB MAHFOUZ / PALACE of DESIRE
Cite this object as
Book Cover, Palace of Desire, 1990; Designed by Carin Goldberg (American, b. 1953); USA; lithograph on paper; 24.2 × 27.6 cm (9 1/2 × 10 7/8 in.); Gift of Steven Heller; 1996-74-106