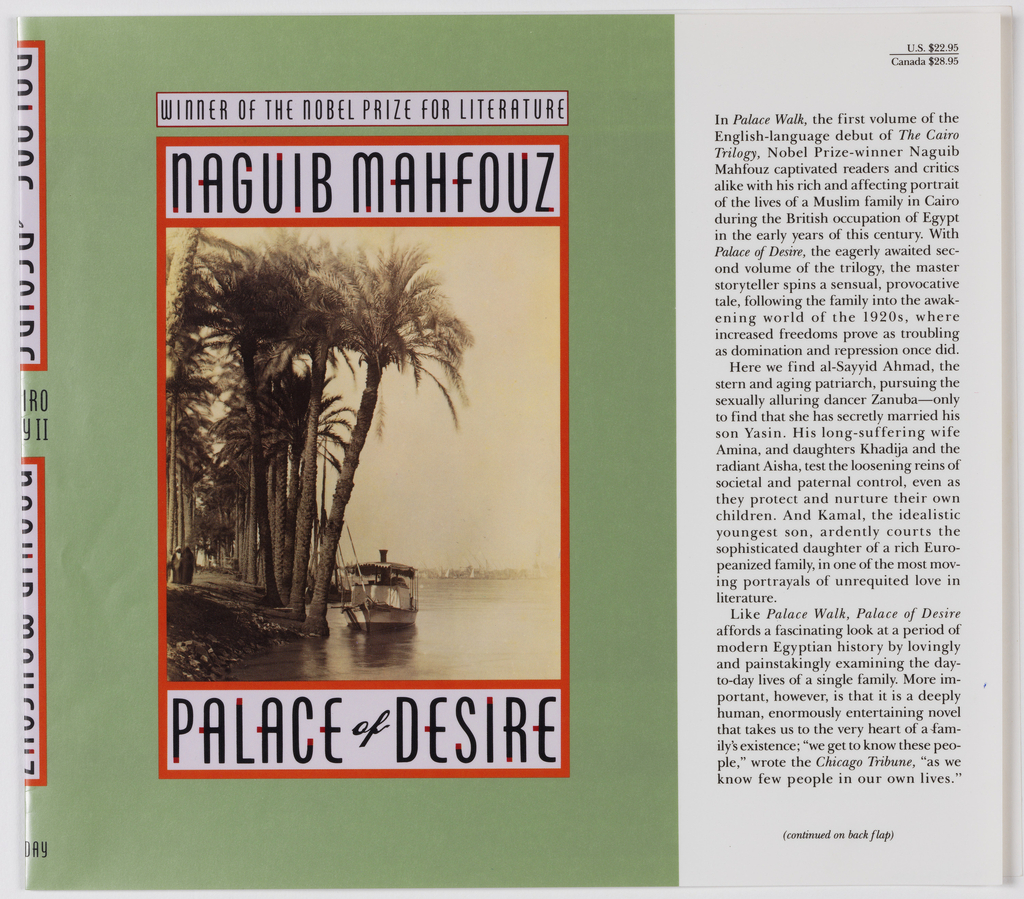 Book Cover, Palace of Desire, 1990
This is a Book Cover. It is dated 1990 and we acquired it in 1996. Its medium is lithograph on paper. It is a part of the Drawings, Prints, and Graphic Design department.
This object was catalogued by Julia Pastor. It is credited Gift of Steven Heller.
Its dimensions are
24.2 × 27.6 cm (9 1/2 × 10 7/8 in.)
It is inscribed
Printed in black text, within pale purple rectangle at top: WINNER OF THE NOBEL PRIZE FOR LITERATURE; in black text with red accents, below: NAGUIB MAHFOUZ / PALACE of DESIRE
Cite this object as
Book Cover, Palace of Desire, 1990; USA; lithograph on paper; 24.2 × 27.6 cm (9 1/2 × 10 7/8 in.); Gift of Steven Heller; 1996-74-106