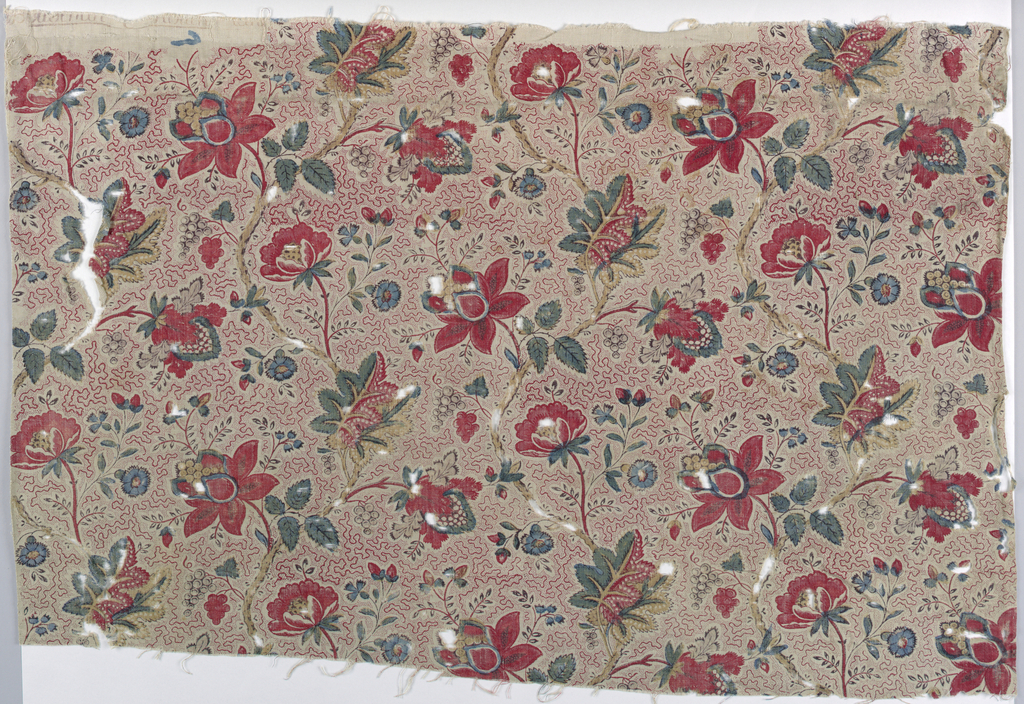 Textile (France), 1785–95
This is a Textile. It is dated 1785–95 and we acquired it in 1995. Its medium is linen warp, cotton weft and its technique is block printed on plain weave. It is a part of the Textiles department.
This object was bequest of Elinor Merrell. It is credited Bequest of Elinor Merrell.
Its dimensions are
Warp x Weft: 50 x 75 cm (19 11/16 x 29 1/2 in.)
It has the following markings
Indistinct mark of an undecipherable chef.
Cite this object as
Textile (France), 1785–95; linen warp, cotton weft; Warp x Weft: 50 x 75 cm (19 11/16 x 29 1/2 in.); Bequest of Elinor Merrell; 1995-50-350