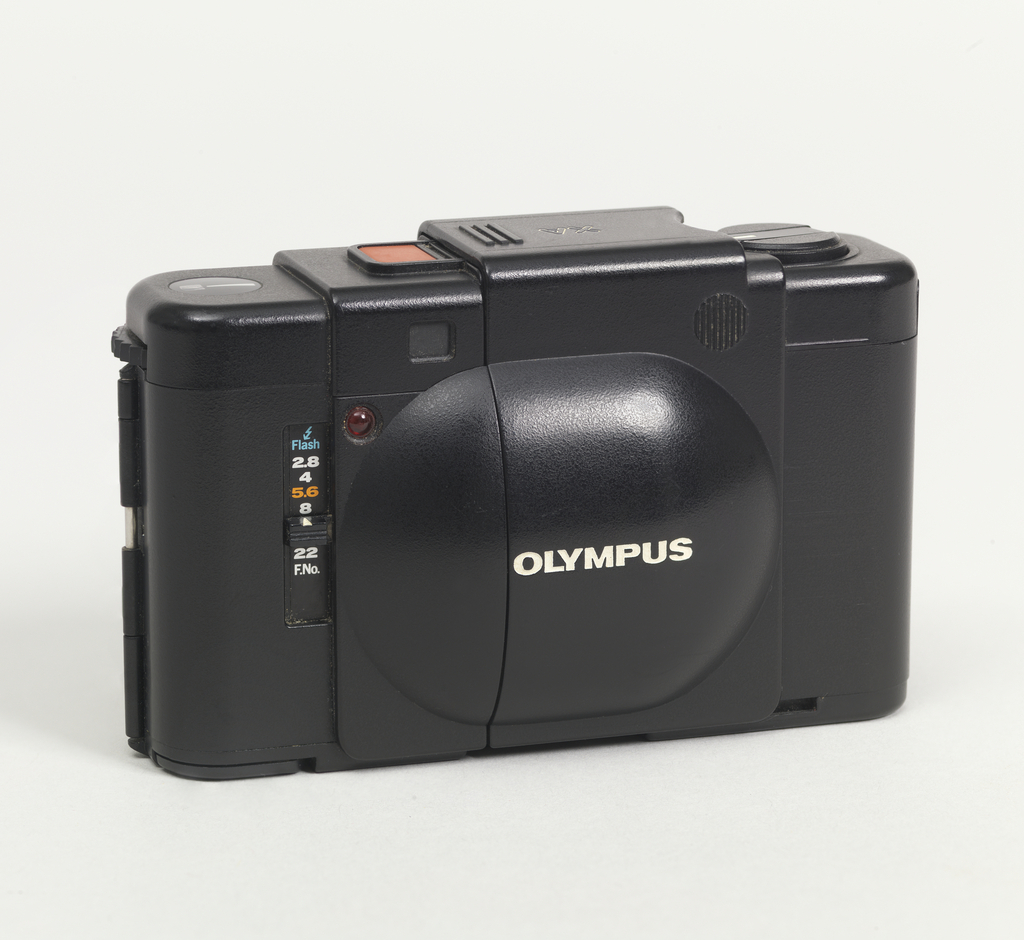 Object Timeline
| | |
| --- | --- |
| 1970 | Work on this object began. |
| 1980 | Work on this object ended. |
| 1999 | |
| 2000 | |
| 2014 | |
| 2015 | |
| 2018 | |
"Olympus XA Pocket Camera" Camera, possibly ca. 1975
This is a camera. It was manufactured by Olympus. It is dated possibly ca. 1975 and we acquired it in 1999. Its medium is plastic, glass, metal. It is a part of the Product Design and Decorative Arts department.
This object was donated by Max Pine. It is credited Gift of Max Pine.
Our curators have highlighted 1 object that are related to this one.
Its dimensions are
6.5h x 10w x 4d cm (2 9/16 x 3 15/16 x 1 9/16 in. ) (closed)
Cite this object as
"Olympus XA Pocket Camera" Camera, possibly ca. 1975; Manufactured by Olympus ; Japan; plastic, glass, metal; 6.5h x 10w x 4d cm (2 9/16 x 3 15/16 x 1 9/16 in. ) (closed); Gift of Max Pine; 1999-53-19