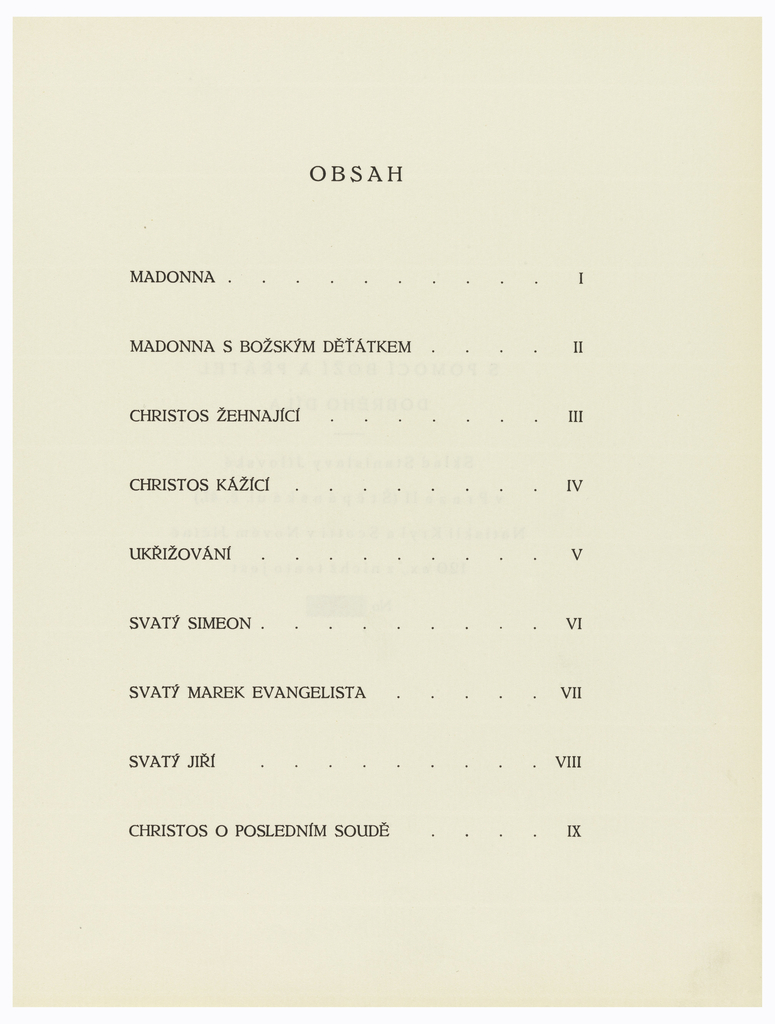 Print, Table of Contents for "Ethiopie, cili Christos, Madonna a Svati, jak jsem ie videl v illuminacich starych ethiopskych kodexu" Portfolio, 1920
This is a Print. It was created by Vlastislav Hofman. It is dated 1920 and we acquired it in 2000. Its medium is letterpress on cream wove paper. It is a part of the Drawings, Prints, and Graphic Design department.
This object was donated by Elaine Lustig Cohen. It is credited Gift of Elaine Lustig Cohen.
Its dimensions are
H x W: 30 x 23.2 cm (11 13/16 x 9 1/8 in.)
Cite this object as
Print, Table of Contents for "Ethiopie, cili Christos, Madonna a Svati, jak jsem ie videl v illuminacich starych ethiopskych kodexu" Portfolio, 1920; Vlastislav Hofman (Czech, 1884–1964); letterpress on cream wove paper; H x W: 30 x 23.2 cm (11 13/16 x 9 1/8 in.); Gift of Elaine Lustig Cohen; 2000-20-9-2