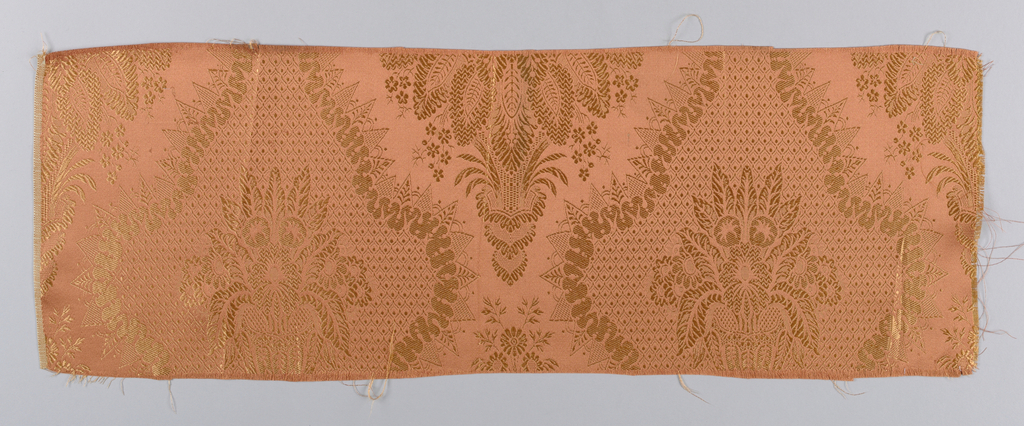 Object Timeline
| | |
| --- | --- |
| 1905 | Work on this object began. |
| 1915 | Work on this object ended. |
| 1989 | |
| 2015 | |
| 2019 | |
This is a Sample. It was manufactured by Orinoka Mills. It is dated ca. 1910 and we acquired it in 1989. It is a part of the Textiles department.
It is credited Gift of Margaret and Teresa Gloster in memory of Mary and Margaret McElligott.
Its dimensions are
Warp: 23 cm [9"] Cut top and bottom. Weft: 64 cm [25"] Selvedge left side, cut other side.
Cite this object as
Sample (USA), ca. 1910; Manufactured by Orinoka Mills (United States); Warp: 23 cm [9"] Cut top and bottom. Weft: 64 cm [25"] Selvedge left side, cut other side.; Gift of Margaret and Teresa Gloster in memory of Mary and Margaret McElligott; 1989-80-56