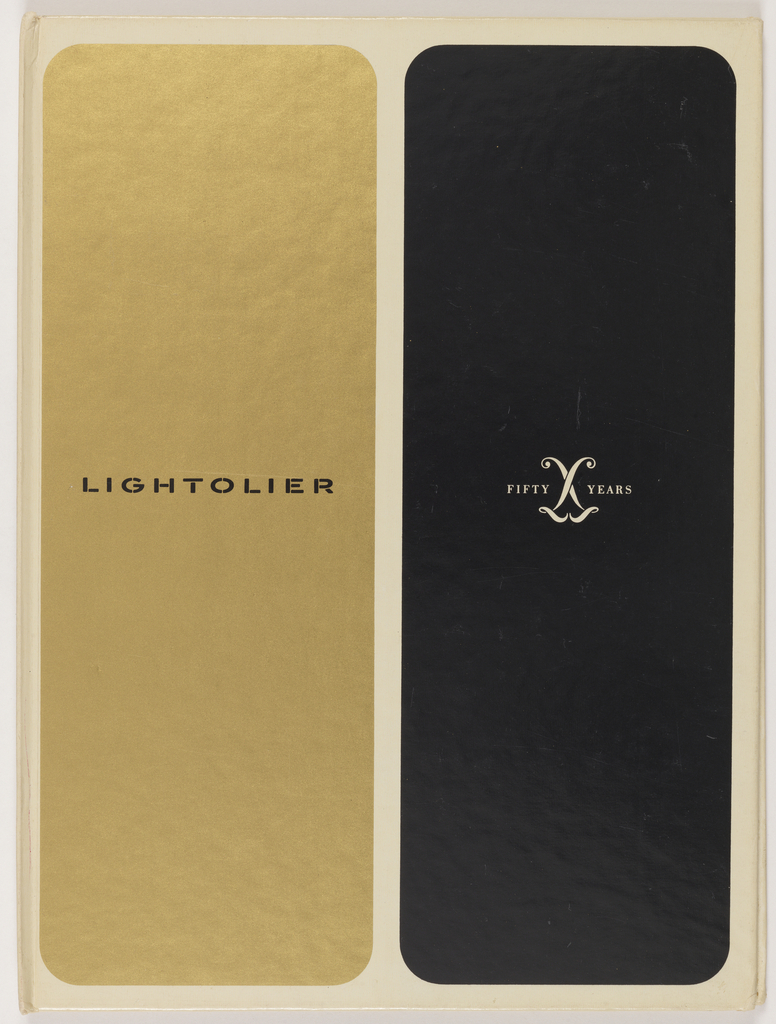 Book Cover, Catalog for Lightolier 50 years anniversary
This is a Book cover. It was graphic design by Alvin Lustig. We acquired it in 2001. Its medium is paper and board. It is a part of the Drawings, Prints, and Graphic Design department.
This object was donated by Susan Lustig Peck. It is credited Gift of Susan Lustig Peck.
Its dimensions are
31.1 x 23.2 cm (12 1/4 x 9 1/8 in. ) - closed 31.1 x 46.0 cm (12 1/4 x 18 1/8 in.) - open
Cite this object as
Book Cover, Catalog for Lightolier 50 years anniversary; Graphic design by Alvin Lustig (American, 1915–1955); paper and board; 31.1 x 23.2 cm (12 1/4 x 9 1/8 in. ) - closed 31.1 x 46.0 cm (12 1/4 x 18 1/8 in.) - open; Gift of Susan Lustig Peck; 2001-29-58