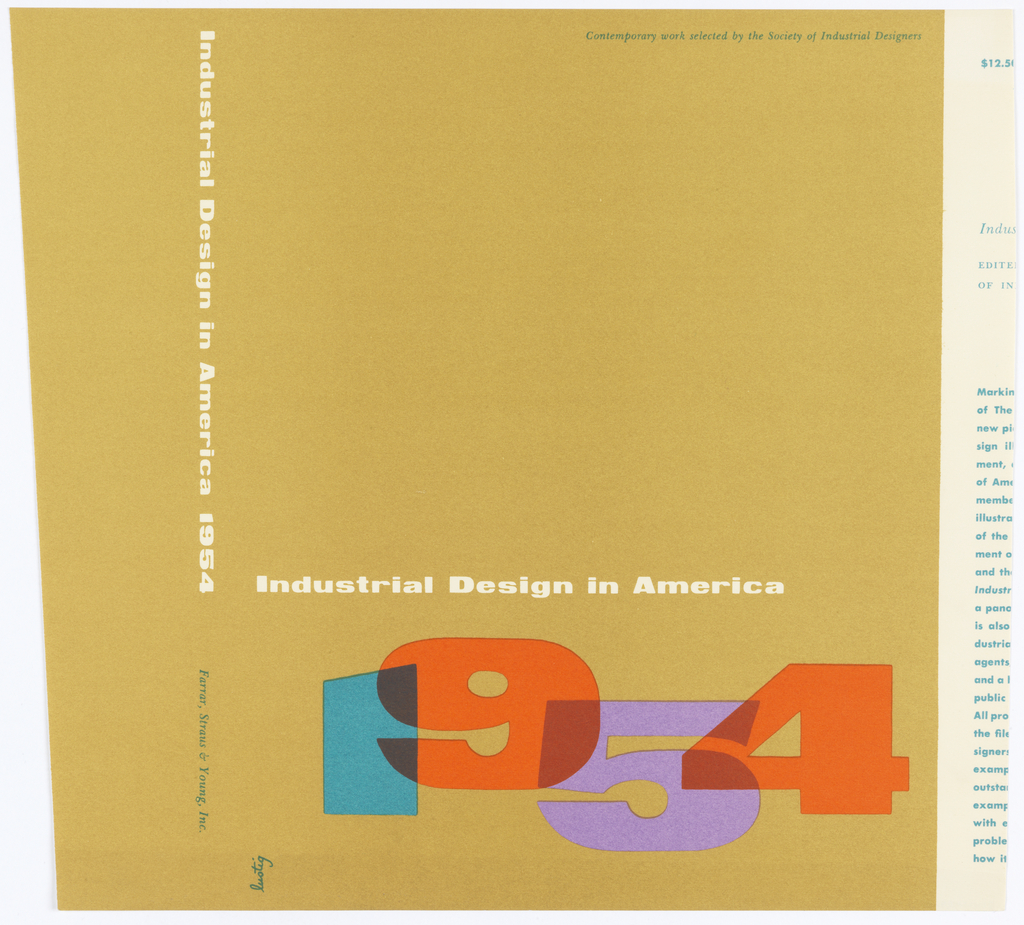 Object Timeline
| | |
| --- | --- |
| 1954 | Work on this object began. |
| 2001 | |
| 2011 | |
| 2015 | |
| 2022 | |
Book Cover, Industrial Design in America, 1954
This is a Book cover. It was graphic design by Alvin Lustig. It is dated 1954 and we acquired it in 2001. Its medium is lithograph on paper. It is a part of the Drawings, Prints, and Graphic Design department.
It is credited Gift of Susan Lustig Peck.
Its dimensions are
28.6 x 31.1 cm (11 1/4 x 12 1/4 in. )
It is signed
Signature printed vertically at lower left: lustig.
It is inscribed
Printed vertically in white ink, left margin: Industrial Design in America 1954; printed horizontally in white ink, lower center: Industrial Design in America. Printed vertically in black ink, left margin: Farrar, Straus & Young, Inc.; printed horizontally in black ink, upper right: Contemporary work selected by the Society of Industrial Designers. Printed in colored inks, lower right: 1954.
Cite this object as
Book Cover, Industrial Design in America, 1954; Graphic design by Alvin Lustig (American, 1915–1955); USA; lithograph on paper; 28.6 x 31.1 cm (11 1/4 x 12 1/4 in. ); Gift of Susan Lustig Peck; 2001-29-60