This is a Textile. It was designed by Reiko Sudo. We acquired it in 2004. Its medium is polyester and its technique is pleated, transfer printed, permanently pressed. It is a part of the Textiles department.
Origami Pleat was designed by Reiko Sudo, one of Japan's most important contemporary textile designers. Educated at Musashino Art University, she and Junichi Arai were the co-founders in 1984 of the Japanese company and store, NUNO, which produces textiles of extraordinary ingenuity and beauty. Sudo and the other designers at NUNO combine tradition and advanced technologies with remarkable creativity, which led them to the forefront of textile design field.
Origami Pleat is a contemporary interpretation of centuries-old hand pleating. It is made by folding the polyester fabric at sharp, crisp angles—like origami (the Japanese art of folding paper). Its color gradation is achieved by sandwiching colored dye-transfer paper between the fabric and outer paper during the heat-transfer process. This process not only transfers the colors, but permanently presses the pleats. At the time of proposed acquisition, the special pleating process is patent pending.
Our curators have highlighted 9 objects that are related to this one. Here are three of them, selected at random:
Cite this object as
Textile, Origami Pleat; Designed by Reiko Sudo (Japanese, b. 1953); Japan; polyester; 2004-18-1
We have
2 videos
that feature
Textile, Origami Pleat
.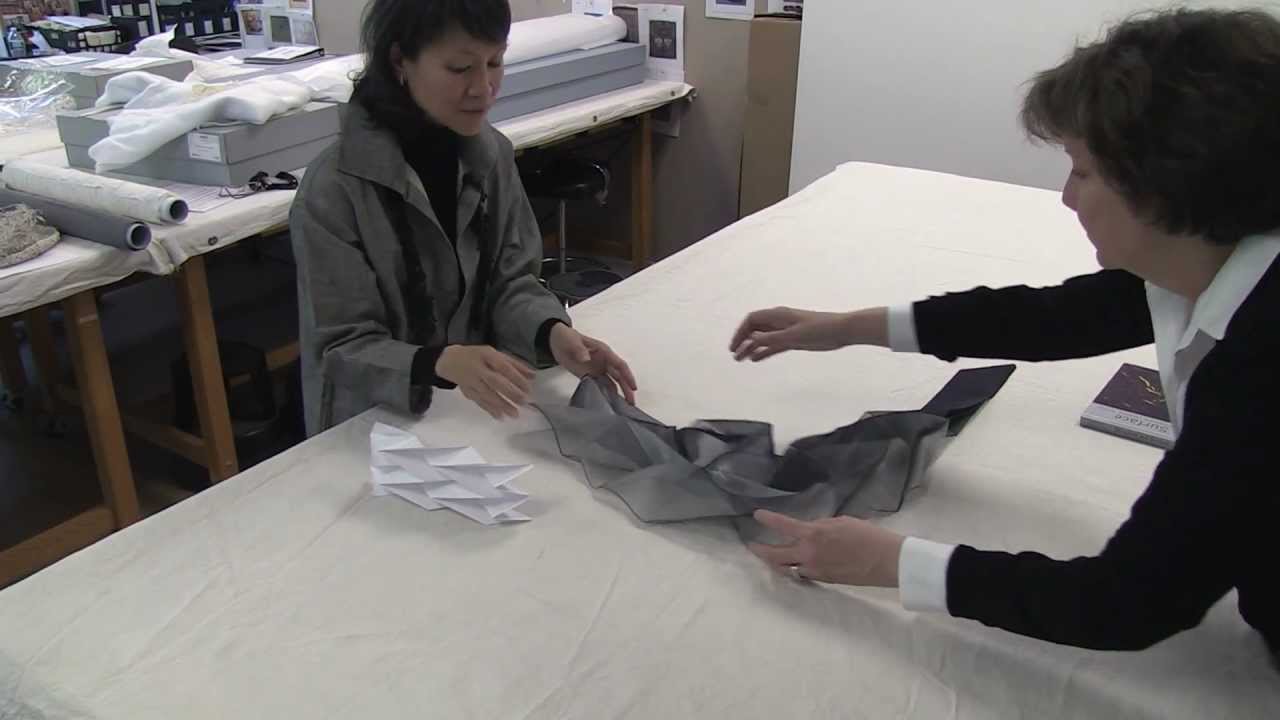 Textile designer Reiko Sudo describes the trial-and-error process behind creating the Origami Textile.
More Videos

Now Playing

Now Playing
This object was previously on display as a part of the exhibition Making Design.