Object Timeline
| | |
| --- | --- |
| 1941 | Work on this object began. |
| 2000 | |
| 2006 | |
| 2007 | |
| 2013 | |
| 2023 | |
Build the Town Prototype Toy Block Set With Cars
This is a Prototype toy block set with cars. It was designed by Ladislav Sutnar. It is dated 1941 and we acquired it in 2000. Its medium is painted wood, painted metal, rubber. It is a part of the Product Design and Decorative Arts department.
This hand-painted toy block set, a prototype for Build the Town (1941), is the American version of Factory Town (1922–26) toy set produced in Prague by one of the 20th century's most influential designers, Ladislav Sutnar. The Build the Town block set went into production in 1942.
The hand-painted blocks presented are reminiscent of the severe but elegant geometry echoed in the architecture of the Bauhaus, an influence that was likely felt in Prague during the 1920s. Though the blocks are indeed prototypes for toys, they are distinctly modernist in sensibility, their strong colors, even somewhat analogous to those used by the proponents of the constructivist movement of the late 1910s and early 20s, whose teachings were also said to have greatly influenced Sutnar in his formative years.
It has been suggested that there was a strong link between the simple architectural forms of such toys and the abstract language mastered by children in early childhood education, and that there was
This object was donated by Radoslav L. Sutnar and Elaine F. Sutnar. It is credited Gift of Radoslav L. and Elaine F. Sutnar.
Its dimensions are
H x W x D (approx, as arranged in image): 40.5 × 47 × 21.5 cm (15 15/16 × 18 1/2 × 8 7/16 in.)
We have
1 video
that features
Build the Town Prototype Toy Block Set With Cars
.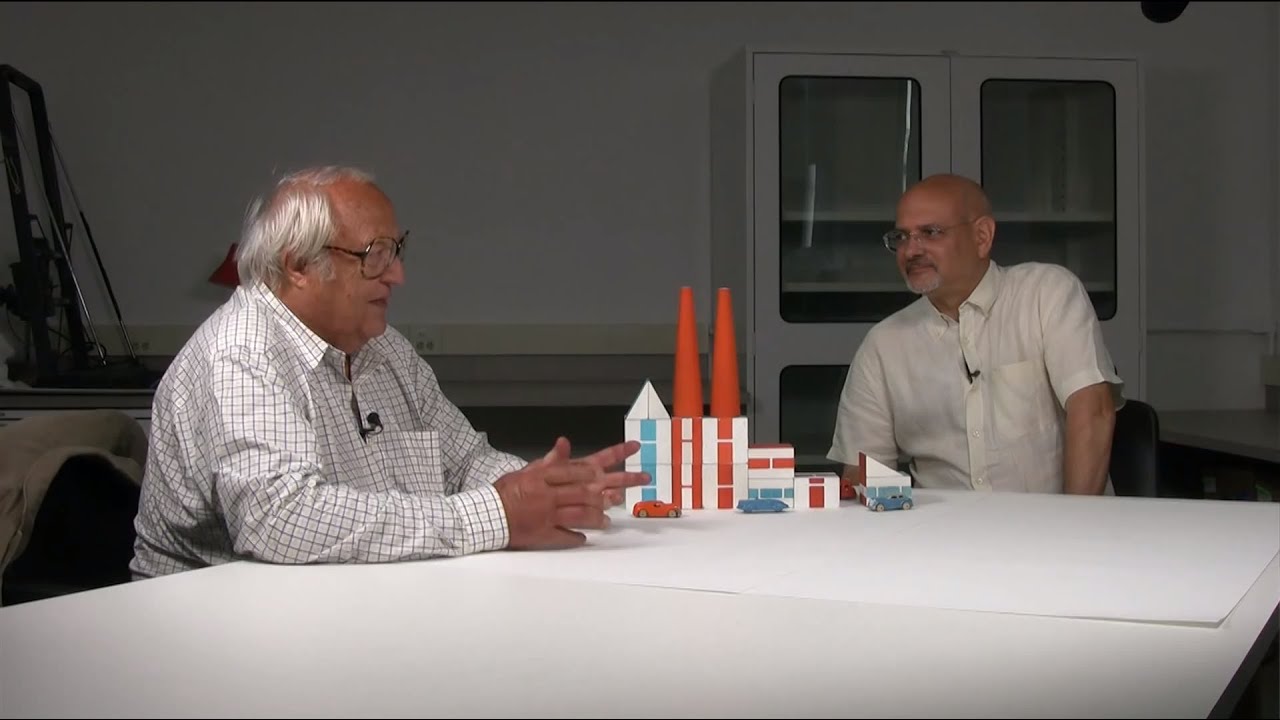 Steven Heller and Radislav Sutnar discuss aspects of the life and work of 20th century designer Ladislav Sutnar, featuring objects from the collection of Smithsonian's Cooper-Hewitt National...