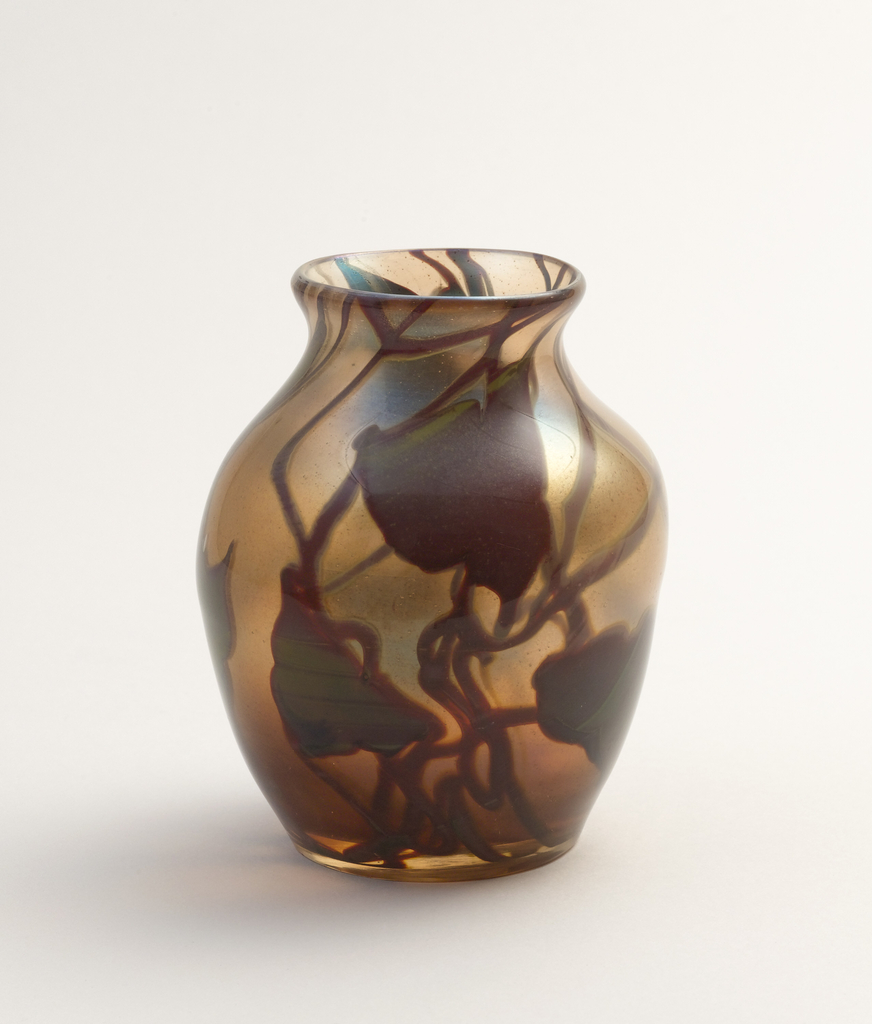 This is a Vase. It was made by Louis Comfort Tiffany. It is dated 1918 and we acquired it in 1984. Its medium is glass. It is a part of the Product Design and Decorative Arts department.
Tiffany, well known for his innovations in stained glass, created "reactive glass," a material that changed color when reheated. This vase's translucent, warm gold coloring is likely an example of this glass. The abstract leaf and vine pattern appears to have been layered inside of clear glass, which was then reheated to create a golden hue.
It is credited Gift of Thomas Carnase.
Its dimensions are
13.1 x 10 cm (5 3/16 x 3 15/16 in.)
Cite this object as
Vase (USA), 1918; Made by Louis Comfort Tiffany (American, 1848–1933); glass; 13.1 x 10 cm (5 3/16 x 3 15/16 in.); Gift of Thomas Carnase; 1984-108-1