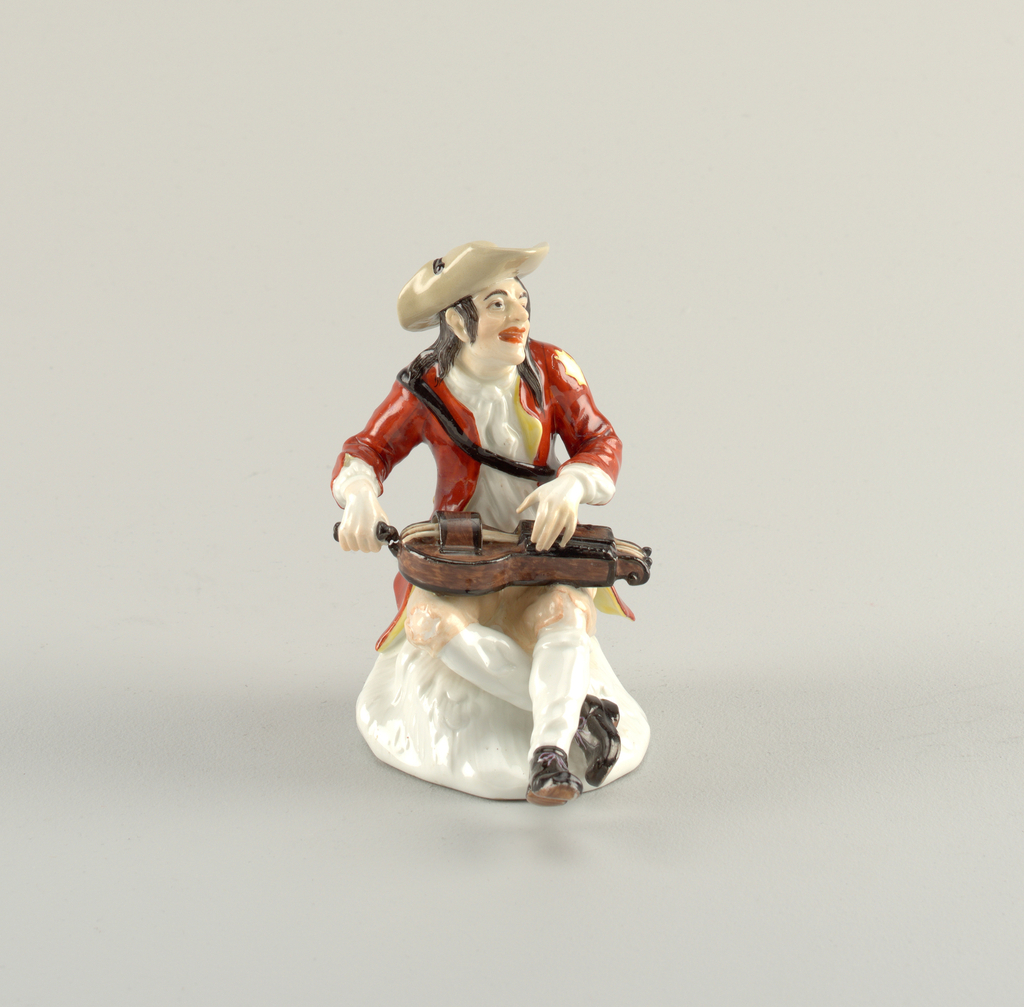 Figure of a Beggar Playing the Hurdy-Gurdy Figure
This is a figure. It was modeled by Johann Joachim Kändler and manufactured by Meissen Porcelain Manufactory. It is dated 1735–1740 and we acquired it in 1984. Its medium is hard paste porcelain, vitreous enamel. It is a part of the Product Design and Decorative Arts department.
This object was donated by Michele Beiny. It is credited Gift of Michele Beiny in memory of her grandfather Hanns Weinberg.
Its dimensions are
H x W x D: 14 × 9.5 × 13 cm (5 1/2 × 3 3/4 × 5 1/8 in.)
It has the following markings
Underside: [1] double crossed swords, painted in underglaze blue (Meissen Porcelain Manufactory mark) [2] "L2534", written in blue ink on paper label [3] "35", impressed
It is signed
Unsigned
It is inscribed
Uninscribed
Cite this object as
Figure of a Beggar Playing the Hurdy-Gurdy Figure; Manufactured by Meissen Porcelain Manufactory (Germany); Modeled by Johann Joachim Kändler (German, 1706–1775); hard paste porcelain, vitreous enamel; H x W x D: 14 × 9.5 × 13 cm (5 1/2 × 3 3/4 × 5 1/8 in.); Gift of Michele Beiny in memory of her grandfather Hanns Weinberg; 1984-135-4