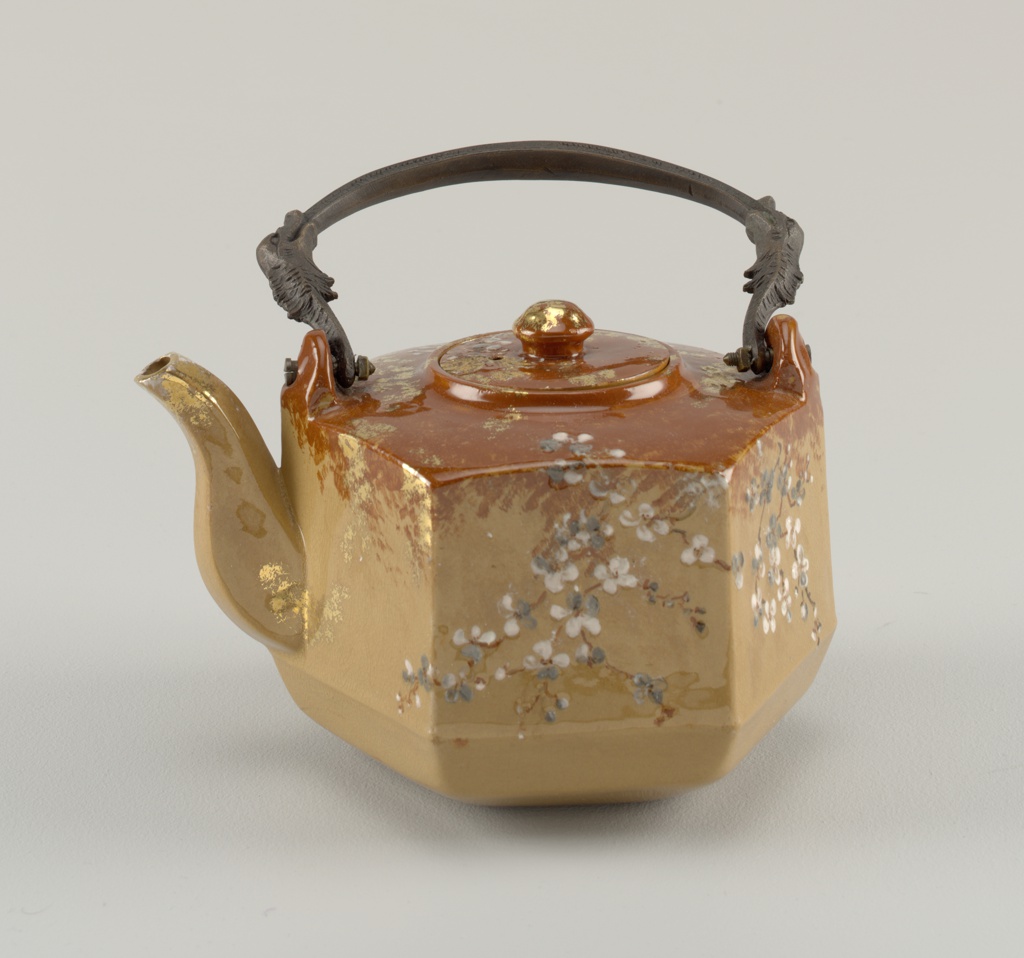 This is a teapot. It was decorated by Clara Chipman Newton and manufactured by Rookwood Pottery. It is dated 1882 and we acquired it in 1984. Its medium is molded and glazed earthenware, bronze (handle). It is a part of the Product Design and Decorative Arts department.
This object was donated by Marcia Goodman and William Goodman and catalogued by Vance Koehler. It is credited Gift of Marcia and William Goodman.
Our curators have highlighted 2 objects that are related to this one.
Its dimensions are
H x W x D: 13 x 20 x 15.9 cm (5 1/8 x 7 7/8 x 6 1/4in.) H (with handle): 22 cm (8 11/16 in.)
It has the following markings
On central panel, on reverse side, impressed underglaze and partially obscured by the slip decoration: "ROOKWO--1882"
It is inscribed
Inscribed on bronze handle "Made by Clara Chipman Newton for Maria Longworth Nichols with deepest appreciation and affection Dec. 25, 1882"
Cite this object as
Teapot (USA), 1882; Manufactured by Rookwood Pottery (United States); molded and glazed earthenware, bronze (handle); H x W x D: 13 x 20 x 15.9 cm (5 1/8 x 7 7/8 x 6 1/4in.) H (with handle): 22 cm (8 11/16 in.); Gift of Marcia and William Goodman; 1984-84-11-a,b