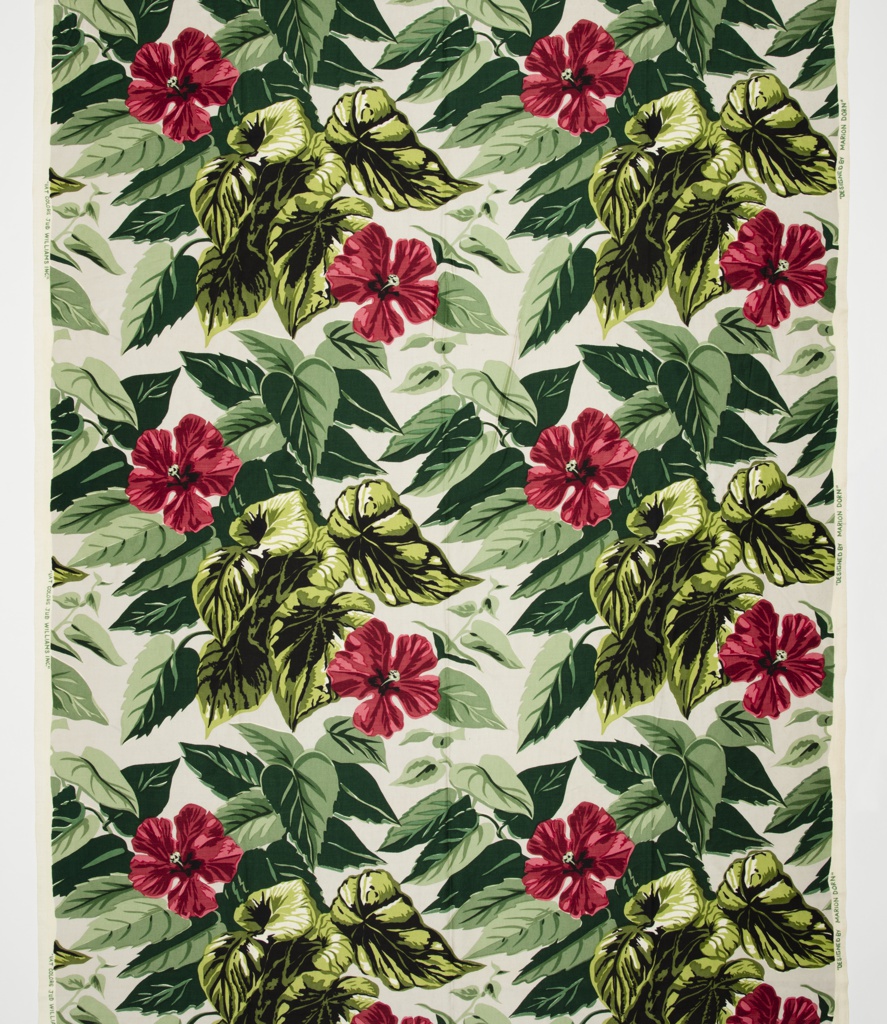 Object Timeline
| | |
| --- | --- |
| 1945 | Work on this object began. |
| 1955 | Work on this object ended. |
| 2018 | |
| 2019 | |
This is a Textile. It is dated ca. 1950 and we acquired it in 2018. Its medium is cotton warp, viscose rayon and cellulose diacetate weft.
This object was fund: General Acquisitions Endowment. It is credited Museum purchase from General Acquisitions Endowment Fund.
Its dimensions are
H x W: 274.3 × 140.3 cm (9 ft. × 55 1/4 in.)
It is inscribed
On selvedges: "Vat Colors Jud Williams Inc." "Designed by Marion Dorn"
Cite this object as
Textile, ca. 1950; cotton warp, viscose rayon and cellulose diacetate weft; H x W: 274.3 × 140.3 cm (9 ft. × 55 1/4 in.); Museum purchase from General Acquisitions Endowment Fund; 2018-23-1